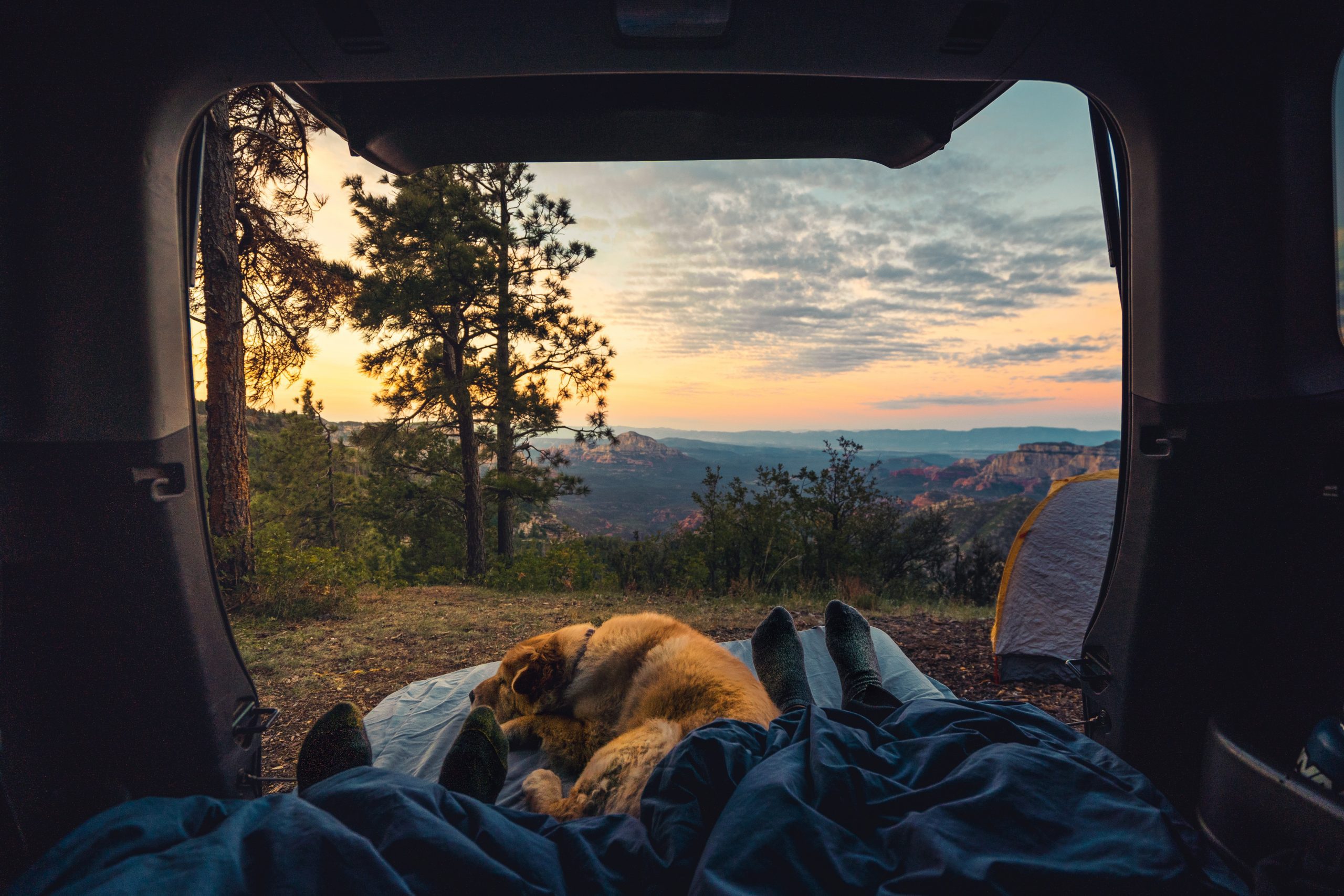 Camping with your Dog – Tips for a Successful Adventure
04.04.2022
Spring has sprung and many of us will hit the road in the coming weeks and months in search of adventure and wide-open spaces in which to explore.  What better way to enjoy the great outdoors than to take man's best friend along for the ride?  Whether car, trailer, motorhome, or tent camping, not only will you both enjoy great exercise, beautiful scenery, and a plethora of interesting smells, but the added companionship will help the human-dog relationship grow even stronger. 
Before embarking on your adventure, you might ponder some thoughts such as: "What type of dog do I have - laid back or energetic"?  "Is my faithful companion in good shape or a couch potato"? "Does my four-legged friend enjoy going for a walk or is it a struggle to get him out the door"?  Honestly answering these questions will go a long way in determining what type of adventure would be best for you both.
Your pooch will encounter many different situations on their camping trip.  From riding in the car in an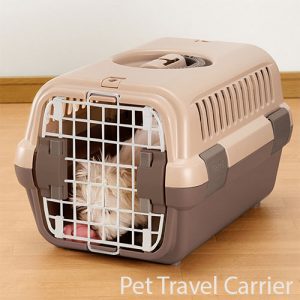 approved Pet Travel Carrier, exploring the outdoors, and meeting other people, to possible wildlife encounters, implementing the following tips for a successful camping adventure with your dog, will help make for a more fun experience no matter what type of trip you take.  From backpacking and tent camping to glamorous outings in an RV, these ideas and suggestions will make everyone more comfortable and your adventure even more memorable.
Vet Visit
It's a good idea to schedule a visit to your veterinarian, before going camping with your dog, to make sure Fido is up to date on all his shots, healthy enough to make the journey, and to initiate any flea and tick prevention if not already being administered.  Many camping destinations will require up-to-date vaccinations, especially rabies.  It's also helpful if your furry friend is microchipped to aid in any recovery effort should it be necessary.  Microchipping offers yet another layer of protection in case parties become separated. 
If you are concerned about your dog overheating or getting debris or flea and ticks stuck in his fur, a visit to the groomer before departure can make everyone more comfortable. 
Camping Rules & Regulations
Most campgrounds and backcountry campsites have leash, barking, and aggressive behavior rules and regulations.  Be sure to check ahead of time at the place or places you will be visiting on your trip.  Some camping destinations require leashes that are no longer than 6 ft. in length and sometimes retractable leashes are not allowed.  Some barking is understandable, but incessant barking or whining, especially at night, can quickly have you looking for another place to stay.  Aggressive behavior is a deal-breaker everywhere, so be sure Fido is compatible with other dogs and people before adventuring out to public areas and campgrounds. 
Dog Camping Checklist
We know what to pack for ourselves if we've been camping before, but there are some different items to pack if you are taking your canine companion along for the trip.  Here is a list of essentials needed for the fun adventure together: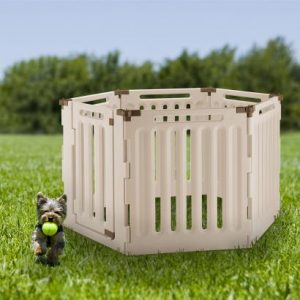 Dog food & treats
Water (more water than you think you need)
Food and water bowls
Leash (and an extra leash just in case)
Stake and cable or long tether
Outdoor Pet Playpen (optional for smaller dogs )
Bed or mat
Booties (if rough terrain or paws get sore)
Lots of towels
Outdoor toys
Medication
Veterinarian/medical records
Photo of your dog
Collar with ID tags
Safety light
First Aid kit
Pet waste bags and/or hand shovel
Dog jacket if cold
Vest or dog pack (optional)
Natural flea/tick/mosquito repellant
Bell for the collar to warn wildlife someone is near
Whistle to call Fido (if trained ahead of time)
Dog Gear
From collapsible food and water bowls to weatherproof beds, mats, and booties, dog gear has come a long way.  There are fancy dog hitching systems, sleeping bags, shoulder-style waste bag containers, jackets, backpacks, safety lights, and much more.  There appears to be no limitation as to the gear developed for dogs to go camping and hiking.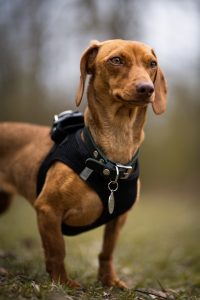 ID
As mentioned above in the camping checklist section, ID is critical for your four-legged friend to have on his collar and hopefully under his skin in the form of a microchip.  The ID should include your cell number and address if possible.  It's so easy for someone who finds a lost dog to reunite him with his owner if an ID tag is present.  And if an ID tag gets accidentally torn off, the microchip will allow any veterinary clinic or animal shelter to track down the dog's owner quickly.
On Leash
Many campgrounds,  campsites, trails, and beaches require on-leash compliance.  Some don't but may require proof of vaccination status and good behavior.  Plan to keep your pooch on a leash unless advised otherwise.
A Picture is Worth a Thousand Words
Taking a picture of your canine companion before setting off on your adventure could pay dividends if the two of you become separated.  Descriptions are nice, but when looking for a lost dog, a picture is worth a thousand words as the adage goes.  A few pictures displaying different angles could come in handy if a flyer needs to be produced.
Practice Makes Perfect
If you and your furry friend have never been camping together before, it's a good idea to camp in your backyard or somewhere close to home before making your excursion into the wild.  Set up your campsite just as you will on your adventure, including a stake and tether if that is how your pooch will remain leashed while in camp.  Sleeping arrangements can be perfected and some outdoor sounds can be familiarized so there aren't as many surprises when the big day comes.
Hydration, Hydration, Hydration
Water is the single most important compound for both humans and dogs.  Both species' bodies consist of 80% water.  We can both go without food for weeks, but only about 3 days without water.  It's critical to bring more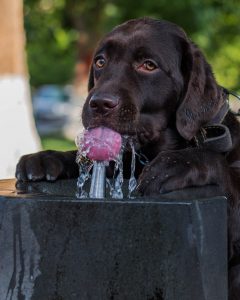 than enough fresh water along for the trip.  Plan for three to four extra days of extra water just in case something goes wrong and you are gone longer than planned.  It's better to be safe than sorry as the saying goes.
Don't Overheat
Know your dog's limits when it comes to exercising.  Walks through the neighborhood in varying months should alert you to your dog's fitness level.  It will be critical to be aware of hiking mileage and to watch Fido for any excessive panting or lethargy.  This could signal overheating or heat exhaustion.  It's important to hydrate frequently.  A good rule of thumb is to drink some water each time you take a break.  It's much easier to stay hydrated as you go than to try to hydrate after it's too late.
Bedding & Toys
Don't forget your dog's favorite bed or mat.  Or, maybe you have a special one just for camping trips.  Either way, your furry friend will appreciate a soft place to lie after a fun-filled day in the great outdoors.  He will also appreciate some of his favorite toys or even some new ones just for the trip.
First Aid Kit
Life's adventures aren't completely risk-free.  Scratches and dings can happen, so it's best to "Be Prepared" as the Scout motto proclaims.  Not only to be prepared for something that might affect you - but also your pet.  A good first aid kit will serve both dogs and dog owners equally since we both need about the same first aid treatment if something happens.  One very important item to include in this first aid kit is a pair of tweezers for removing any ticks that might happen upon your furry friend.  It's hard to stick a band-aid on fur, but wrappable gauze with tape works in a pinch.  However, the pet-clinging bandage wrap that vets use is even better.  You'll want to get some before your departure.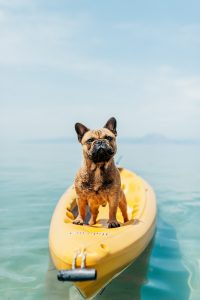 Dog-Friendly Activities
From hitting the trail to playing catch with a frisbee at the beach, dog-friendly activities abound, depending on the destination.  Dogs love to go canoeing, kayaking, and boating, as well as sticking their head out a partially rolled-down window on the way to their adventure.  Playing fetch or chasing a bouncing ball is always popular.  Outdoor game ideas for dogs are readily available online and don't forget about what dogs often want the most – food.  The outdoor cooking of meals is a great way to entertain your pooch as they take in all the smells while waiting for their special treat.
Wildlife Watch
When on an outdoor adventure, you are likely to come upon some wildlife.  This is where having Fido on a leash comes in handy.  As mentioned in the camping checklist, a small bell attached to your dog's collar helps to warn wildlife that others are trekking through the woods.  This is especially important if in bear or moose country.  A whistle comes in handy if your faithful companion is trained to respond to a whistle blow and return immediately.  Be sure to give any wildlife a healthy breadth so there is little chance of an unpleasant encounter.
Paw Protection
Protecting your pooch's paws is important if you are traversing rough or sharp terrain or you will be hiking for a few days.  If your dog is an indoor companion, their paw pads won't be as used to being outdoors as a dog who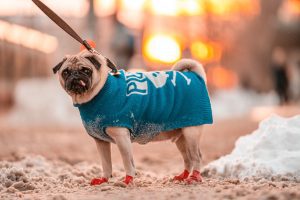 spends more time outside.  Paw booties can come in handy for dogs not used to being outdoors as much or for longer excursions.  An ounce of prevention is worth a pound of cure as the old saying goes.  Sore feet and paws are nothing to take lightly, especially when they can be easily prevented.
Camping with your dog can be a wonderful adventure and an absolute treat for both dog and master.  It's always more fun to share an adventure with someone, so there's no reason that "someone" can't be man's best friend.  There isn't a much better way to strengthen an owner's bond with their dog than to spend lots of one-on-one time with each other.  With proper planning and implementing the tips above, a fun time will be had by all, and the human-canine bond that has lasted more than 15,000 years will be renewed once again.


Follow us on Instagram    
More Blogs from Richell USA!
---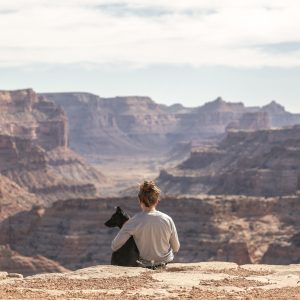 15 Ways Dogs Impact Our Lives More Than We Realize
08.26.2021

Dogs impact our lives more than we realize.  The list below is just the tip of the iceberg.  There are even more ways in which pets, and dogs, in particular, impact our daily lives... >>> READ MORE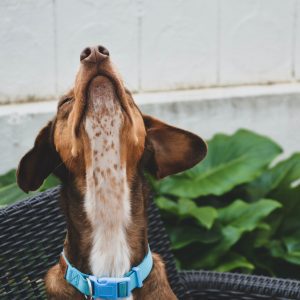 20 Most Common Poisonous Plants for Dogs
08.26.2021

Dogs impact our lives more than we realize.  The list below is just the tip of the iceberg.  There are even more ways in which pets, and dogs, in particular, impact our daily lives... >>> READ MORE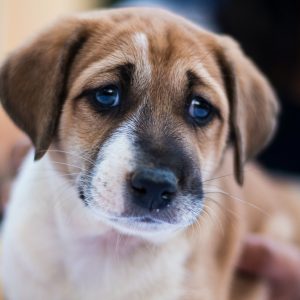 10 Signs a Dog is in Pain
04.30.2021
Dogs feel pain just like we do, and for many of the same reasons, but the signs they display can be a fair bit different than how we show pain ... >>> READ MORE
50 Fruits and Vegetables Dogs Can and Can't Eat 
05.28.2021

We enjoy a variety in our diet, so do our dogs!  -  We can feed our dogs quite a variety of healthy and nutritious treats, but there are some fruits and vegetables to watch out for
... >>>
READ MORE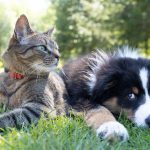 Dog vs. Cat Ownership - Which is right for You? 
11.24.2021
Which kind of pet is right for you? While there are pros and cons for every species; there is typically a personality and lifestyle match for everyone... >>> READ MORE
---
Sign up today for our newsletters and get new product information, updates, giveaways, and helpful tips!