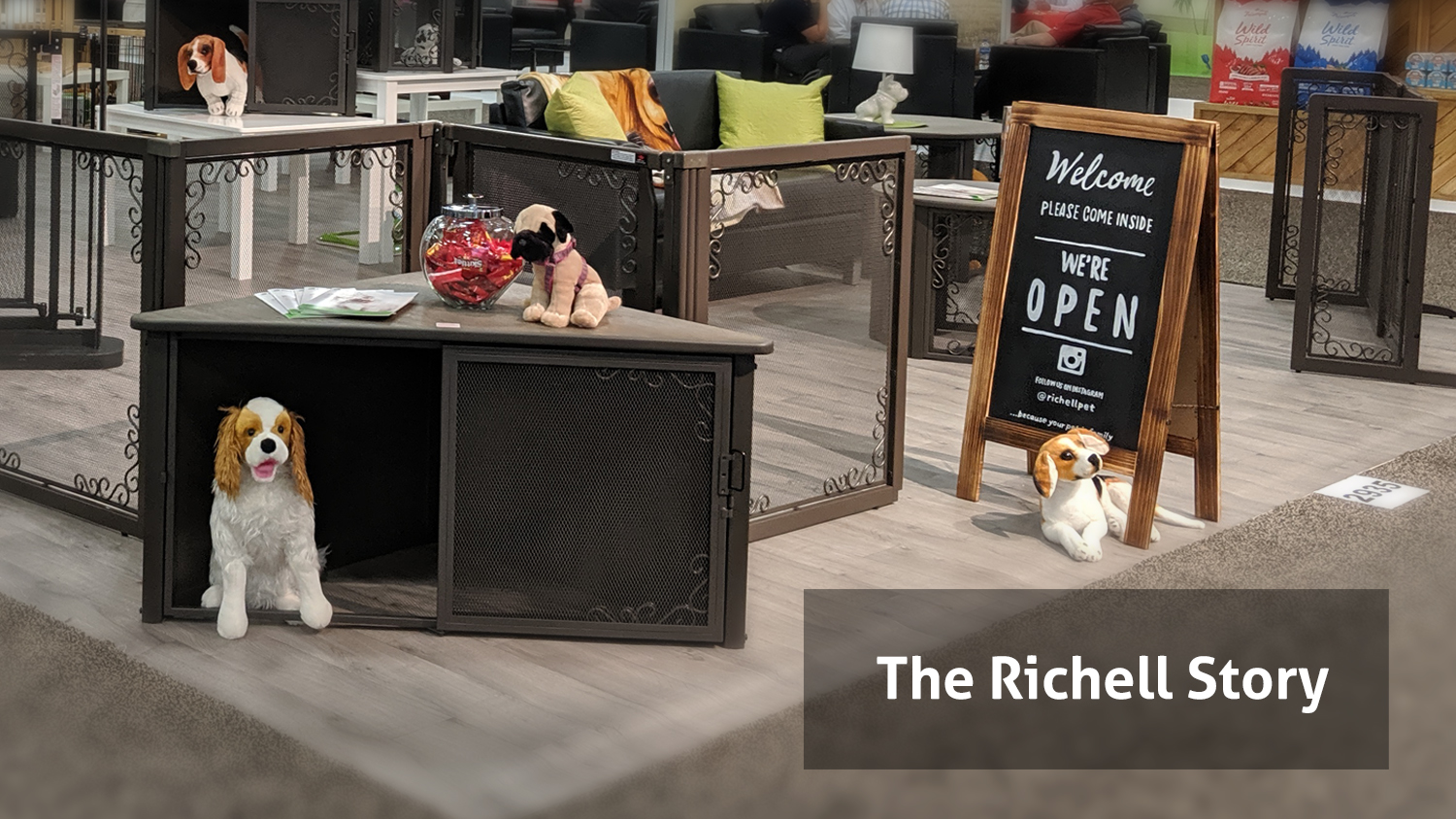 Your Customers and Richell Dog & Cat Products
Happy customers who return again and again and who tell others about your business and the quality products you carry is what every business owner envisions as a model for success.  At Richell USA, Inc., we have shared that same passion since our founding in 2001.  It drives us to design, develop, manufacture, and distribute some of the world's most innovative and quality-built Pet Products. 
Our dedication to making our customers look good in their customers' eyes is what propels us to produce industry-leading pet product designs while utilizing the finest materials we can source during the manufacturing process.  Coupled with excellent customer service and satisfaction, we strive to develop the types of pet products that get people talking - and buying.
As a Pet Products Manufacturer and wholesaler, our customers' complete satisfaction with the Richell products they sell is our number one goal.  We would enjoy working with you
as one of your partners to help make your business as successful as possible.  Please click the following link if you would like to find out more information or  Become a Richell Pet Products Dealer.  We would be glad to speak with you about all the advantages of being a dealer and how we can help you grow your business even more.
---
"Finding a pet gate that was decorative as well as functional proved a difficult task until I found this Richell one.  The wood and metal construction is well-made and easy to adjust."
Karen Dacy, TX
---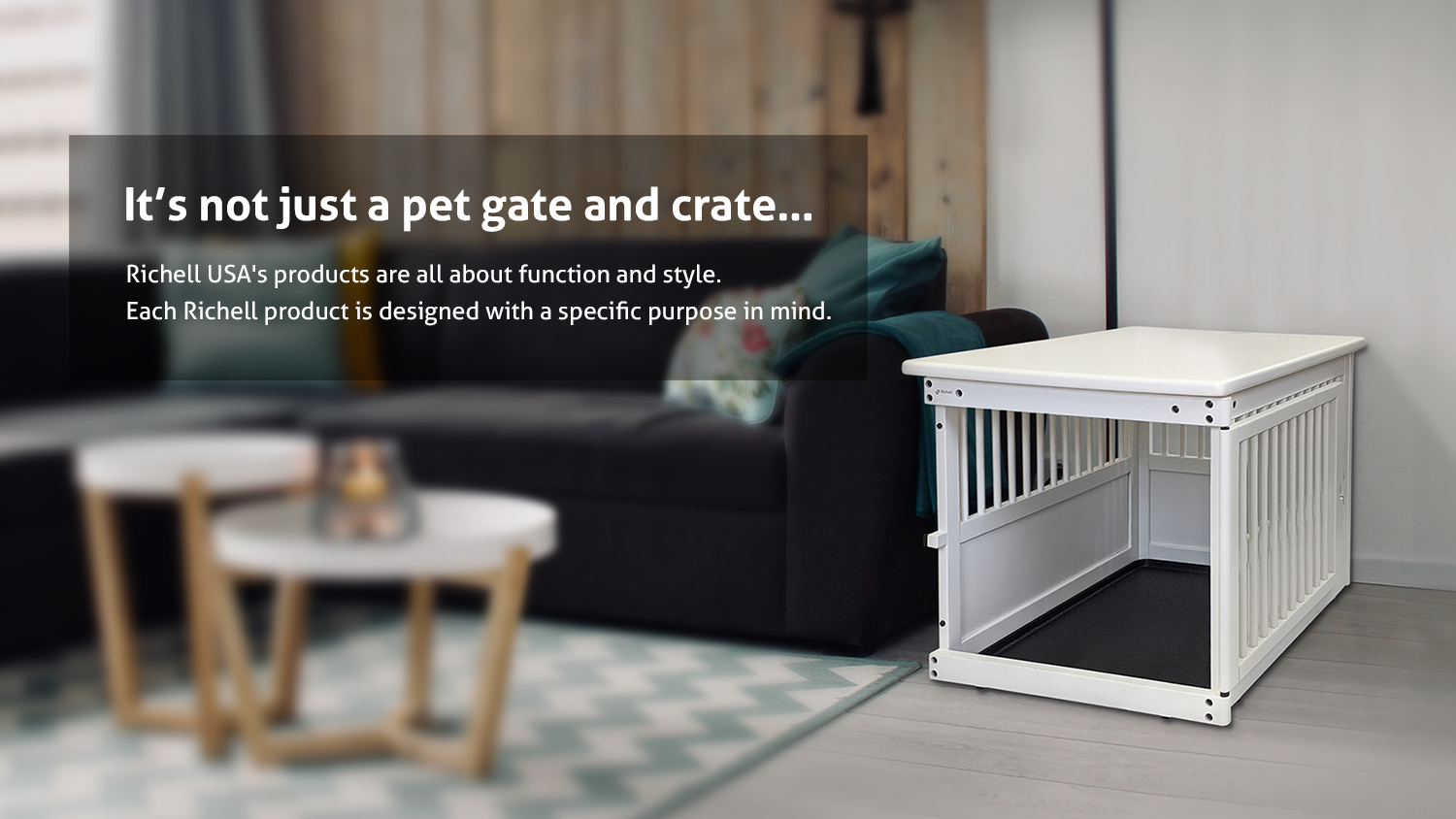 The Best Dog and Cat Products
Each Richell pet product is first conceptualized then meticulously designed, engineered, and manufactured while incorporating the finest craftsmanship and attention to detail.  Richell pet products are innovative, very functional, helpful, and are highly desired by customers. 
Richell's pet products are all about function and style. 
Each Richell piece is designed with a specific purpose in mind.  By combining elements of safety, comfort, and mobility, Richell's products provide perfect solutions for busy families . . . and pets too!
Our Wooden Pet Gates, for example, are beautifully crafted from the best quality and highly durable, so each gate complements home interiors beautifully, just like furniture!  Yet each gate safely confines your pet to his/her own "special" area in the home. Some of our Dog Crates double as furniture -for the ultimate Pet Furniture functionality.   Whether you are searching for Kennels, Pet Beds, Dog Beds, Pet Training Pads, Cat Products, or Puppy Gates, Richell can help.  For more information, please take a look at our Wholesale Pet Products Catalog.
Thank you for visiting our website.  If you have any questions or would like to leave a comment, please Click here.  We would love to hear from you!   You can also check out our Pet and Dog Care Products Blog for additional information about Richell's products.  And if you would like to be a Richell Products Dealer, please click the following link Become a Richell Pet Products Dealer.