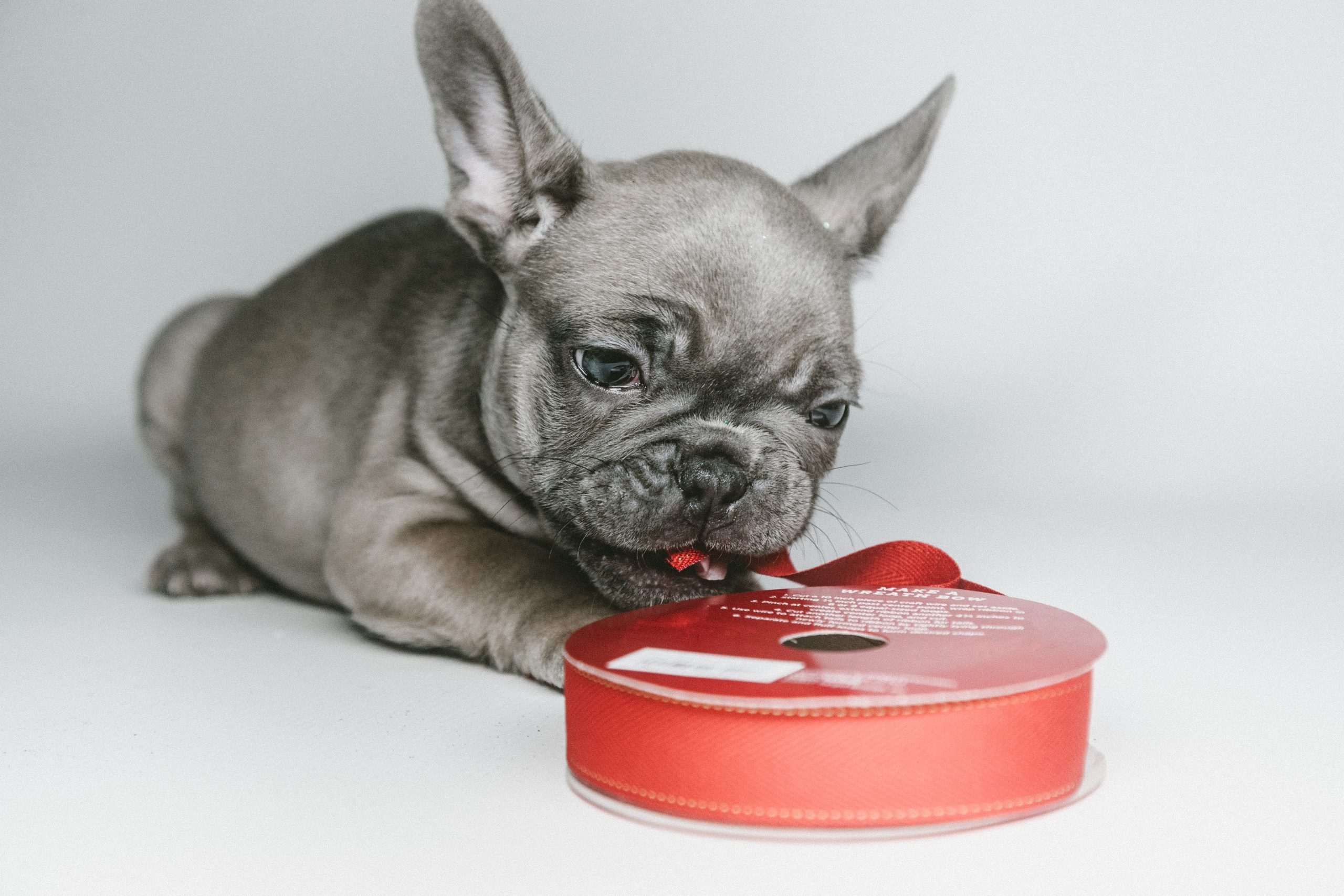 Fun Fall and Winter Treats that Pets LOVE
11.07.2022
Treat Yo' Pets!
During fall and winter, we love to treat ourselves to flavorful dishes that best reflect the feeling of the seasons.
While we may love our seasonal snacks, our furry family members are often left out. We all know sugary holiday treats and processed foods aren't safe for our pets.
So, let's spoil them with a few fun & safe recipes that can get your pooch in on the fall and winter festivities!
Root Jerky
Jerky is a fun treat for dogs, but even store-bought meat jerky requires some moderation on behalf of our pets. If your dog is a jerky fanatic and you want to keep them healthy, try out this root jerky treat!
The process is quite simple, and there's no dehydrator required. All you'll need is a baking sheet and your oven.
Slice up some carrots or sweet potatoes (whatever your dog loves more) into thin slices. Place them on a lightly sprayed baking sheet and turn your oven on at its lowest setting. Once your oven is ready, bake your root slices for ten hours.
This will produce a jerky-esque treat that gives your dog the texture they love and the nutrients their body needs.

Pumpkin Seeds
Pumpkin seeds are one of the rare treats that people and pets can enjoy together. Toasted pumpkin seeds can be a tasty DIY snack for your dog. However, you'll want to feed them one seed at a time and ensure the seeds are unsalted and unseasoned. All-natural is always the way to go when it comes to treating your pet's taste buds.
Peanut Butter "Cups"
Peanut butter cups are one of the key treats for people during the fall. Yet, your pet pals can't enjoy most of the ingredients in these classic candies.
Rather than leaving your pooch high and dry this fall, offer them a scoop of xylitol-free peanut butter in a small cup or plate. They'll feel included and you can rest easy knowing your pet is enjoying a safe seasonal snack.

Canine Thanksgiving Dinner
We've all had the nightmare where our dog musters up the courage to take over the Thanksgiving dinner table before the family gets seated.
Fortunately, prepping this biscuit treat ahead of the big turkey day can quell these fears and keep your pup satisfied. These turkey and cranberry dog bones take about an hour to prepare and yield around 45 treats!
Turkey, dried cranberries, and a dash of low-sodium chicken broth? What isn't there to love in these biscuits for your dog?
Prepare these around Thanksgiving day to give your pet something to be thankful for other than your love!  Keep in mind which fruits and vegetables to avoid.
Doggy Hot Chocolate Alternative
Chocolate is an ingredient that is universally known as a "no-no" for dogs to eat. However, dogs naturally love treats and sweets. So, if you plan on enjoying a mug of hot chocolate this winter and want your pet to get in on the fun, try out this amazing alternative to hot chocolate that's made with carob powder.
This recipe is simple, has two ingredients (sometimes three), and is something you can even enjoy if you're up to the task.
To make the "hot cocoa," combine 2 cups of unsweetened coconut milk and 2 tablespoons of carob powder into a saucepan.
Whisk the ingredients together on low heat and let the mixture cook for five minutes or until the carob powder dissolves,
Before serving, test the temperature. If you can't comfortably rest a finger in the frothy drink, it's too hot. You can serve the drink with a single marshmallow as a bonus to the treat or pour it plain. Either way, we know your dog will feel special!

Treat Your Pet Well All Around with Richell USA Pet Products
At Richell USA, we take our love for pets beyond what goes into their food bowls. If you're eager to treat your pet like royalty this fall and winter, shop our line of Richell pet products available at a retailer near you.
From litter boxes to modern furniture that suits your home's style, Richell has everything to make your pet feel at home. Contact us to learn more about our premier pet products.