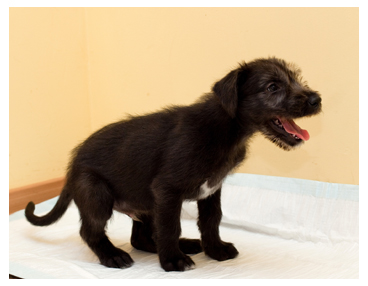 Indoor Housetraining For Your Puppy
05.05.2016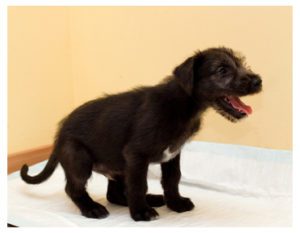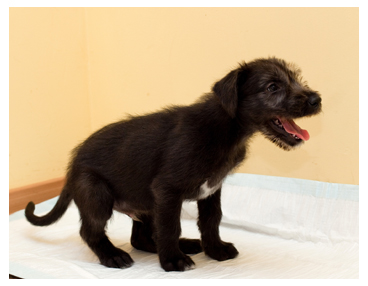 Housetraining is a hot topic among new puppy owners. You spend endless hours standing outside in all kinds of weather, hoping your puppy figures it out. Everyone offers their opinion, but how do you know what's best for your newest family member?  
Train Your Puppy
Training your puppy to eliminate outdoors can be a big stumbling block for new owners. Outdoor areas soiled by adult dogs may harbor illness and parasites, a real risk for a puppy not yet fully vaccinated. To protect your puppy's health, start with a safe, convenient program for housetraining indoors.
Set up an area in your home that will be the puppy's living area. This is where he will sleep, eat, and start the housetraining process. I like to put a bed in the back of the doggy crate and encourage the puppy to sleep there. Food and water bowls are right next to the crate, and the pad should be placed a short distance away. This area can be separated from the rest of the house by a gate. Many of my clients use a kitchen nook or guest bathroom for the puppy area. Just keep it consistent, and don't move things around, so the puppy can feel secure and content in his sanctuary.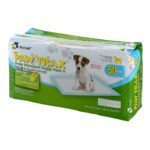 Be Consistent
Now your consistency and supervision begin. As the bond between you and your puppy grows, you will learn his body cues. Look for signs that he has to go, like sniffing, circling, agitation or restlessness, or sudden barking. Each puppy had his own signature. Talk to him, and pick a phrase you'll use, like, "Hurry up!" Point to the puppy pad with your finger, and lead him to the center. Then, just stand up and ignore him. He may sniff a bit, and then use the pad. If he does, praise him quietly, and reward him with a treat or short play session. If he sniffs and does nothing, wait five to ten minutes and try leading him to the pad again. When he is out of his sanctuary area, monitor him closely. Any distraction that takes your attention away is an opportunity for him to make a mess.
Success will come faster if you are aware of when your puppy uses the pad, so stick close to him. Puppies need to eliminate as soon as ten minutes after drinking water, after eating, upon waking from a nap and sometimes during play, when the puppy is stimulated. During these times, take him to his sanctuary and lead him to the pad.  If he uses the pad, give him lots of praise. He will connect your praise to his action and you will effectively fast-track his learning as he begins to understand what you want him to do. Soon he'll begin to go to the pad on his own, and look to you for approval. Now, that's progress!
For more helpful pet tips, products, and information, visit our blog.