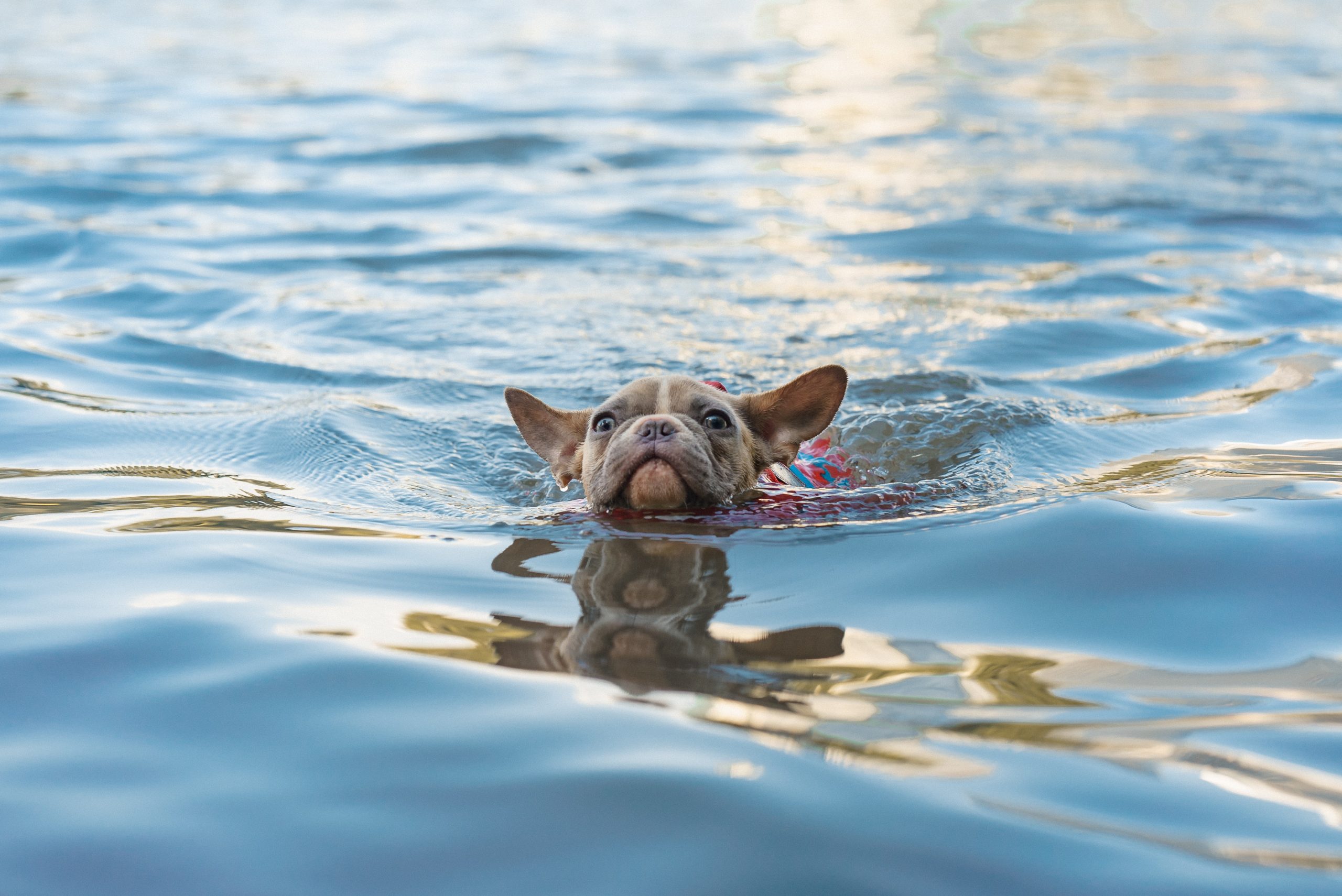 Top 5 Ways to Help Your Pets Beat the Heat
08.09.2022
Keep 'Em Cool
Summer is here, and while it's a time for us all to enjoy the sunny weather, with pets in tow, we need to ensure our pets  stay happy and healthy.
Even if you feel comfortable outdoors, excessive and/or prolonged heat exposure might take a toll on your dog or cat's health. Keeping them cool is paramount; we're here to help your pup or kitten beat the heat.
As the summer continues to ramp up, follow these simple steps to keep your pet happier and healthier during these warmer months. 
1) Hydration is Key
Drinking water is the most important way to keep your pets hydrated and healthy this summer. A rehydration station can give your pets just the right amount of water they need without a splashy mess that wastes a valuable resource. Always keep fresh drinking water out for your pet to ensure they don't become dehydrated. 
Richell USA's pet rehydration stations attach to most pet pens, gates, and travel crates. So, whether you take your pet traveling this summer or spend your vacation at home, your pet will always have access to water when they need it.
2) Limit Outdoor Activity
Most pets love to spend time outside; especially with their beloved owners! Exercise is great for pets at any time of the year, however, you'll want to be mindful when you take your pet out in this heat.
During the summer, we suggest playing outdoors in the early morning or late evening hours where direct sunlight is weakest. Keep outdoor activity on the grass, rather than paved surfaces, ensures they will not scald your pets' paws.  Always have water on hand to prevent overheating and keep a close eye on your fur-baby! You'll want to know as soon as possible if they start to overheat.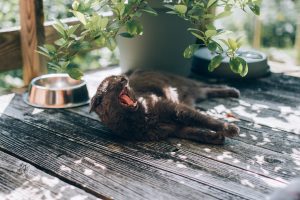 3) Learn the Signs of Heatstroke
Heatstroke is the worst possible result of prolonged heat exposure for your pet. Recognizing the signs and symptoms of heatstroke could save your pet's life.
Here are the most obvious signs to watch for:
Rapid heartbeat
Heavy panting
Glazed eyes
Lethargy
Excessive thirst
Vomiting
Red or purple tongue
4) Take a Quick Dip!
Water is an excellent way to keep your pets cool. Beyond keeping drinking water on hand, your pet may love a quick dip in the pool, splash pad or even a cool bath! A sprinkler is also a good option to keep your pets entertained and safe from the heat. Some people even make use of misting fans to regulate a pet's temperature.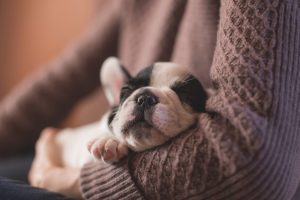 5) Keep Their Paws in the Shade
Shade is a great help in keeping your pet cool. While it is important that their whole body is in a cooler location, their paws are the most important part of their body when it comes to temperature regulation.
Pavement could be 60+ degrees hotter than the air temperature and , even if the sun is down, the pavement takes a while to cool down. We suggest putting your inner wrist on the pavement to assess the heat before allowing your pets to walk on it. 
Without sweat glands like humans, dogs and cats release heat through their paws. If they are stuck on hot pavement, not only are they potentially burning their paws but the heated pavement does not allow them to properly regulate their body temperature. Make sure there is ample tree or tarp shade whenever you are outside and limit contact with hot pavement. Pet shoes are also a viable option. 
Never rely on a doghouse to keep your pets comfortable and shaded. In fact, dog houses trap heat and pose a greater risk for your pet during a hot summer's day. Instead, bring them indoors or in a cool, ventilated and shaded area.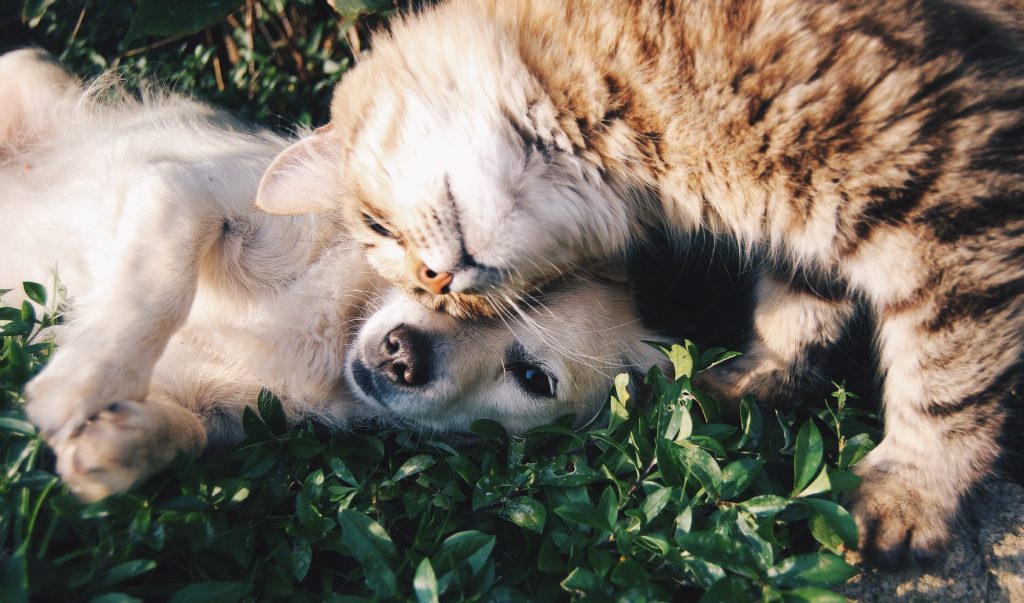 Show Your Pets Extra TLC This Summer With Richell USA
At Richell USA, we believe that every pet deserves quality accessories to stay comfortable and happy throughout the year. This summer, let our line of pet products help keep your pets safe from the summer heat. 
We care about pets and their safety. We hope this blog has helped to keep your furry family members safe during this record breaking summer heat!
Reach out to us today to learn more about getting Richell products at your location or order directly from a local retailer.
---
Sign up today for our newsletters and get new product information, updates, giveaways, and helpful tips!