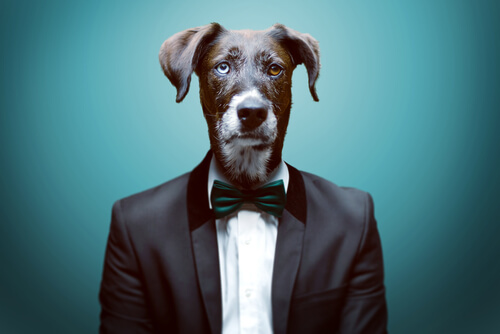 Your Pet Owner's Guide to a Stylish Home
07.21.2023
Our pets bring us immeasurable joy and love, no question — but sometimes they can make it challenging to maintain a stylish and well-designed home. From shedding to scratching, pet-related issues can be a nightmare for any interior enthusiast.
But do not fear — we'll reveal the ultimate secret to achieving a stylish home while keeping your furry friends happy and comfortable. Say hello to Richell USA, the pet brand seamlessly combining functionality, design and pet-friendly features for our range of exquisite products.
Safety: Pet Gates
First impressions matter, and your home's entrance sets the tone for the entire space. It's important to create an environment that reflects your personal style and welcomes guests with elegance. However, as a pet owner, you also need to prioritize the safety and well-being of your furry companions.
That's where pet gates from Richell USA come in, offering a perfect balance between style and security. Richell offers a stunning collection of pet gates to blend seamlessly into any interior decor, crafted from premium wood and featuring sleek lines and finishes.
Our pet gates provide a stylish solution for keeping your pets in designated areas. Whether you prefer freestanding options like the Richell Premium Plus Freestanding Pet Gate or adjustable options like the Richell Convertible Elite Pet Gate, you'll find the perfect gate to complement your home's aesthetic while ensuring the safety of your beloved pets.

Security: Pet Crates
Who says pet crates can't be stylish? Pet crates serve a vital purpose in providing a safe and comfortable space for your furry friends. However, that doesn't mean they should compromise the aesthetic appeal of your home.
Richell USA takes pet crate design to a whole new level by creating products that mimic designer furniture, making them a seamless part of your interior design scheme. Gone are the days when crates were seen as purely utilitarian and unattractive. With Richell USA's innovative approach, pet crates are transformed into elegant pieces that seamlessly blend with your decor.
Satisfaction: Pet Feeders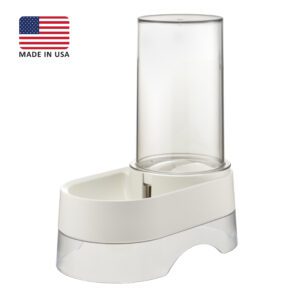 At Richell USA, we understand pet products should enhance your living space, and our pet feeders are designed with functionality and aesthetics equally in mind. Feeding time is no longer just a practical necessity when it becomes a visually pleasant experience.
Feeding time is a special moment for both you and your furry friends: a time of nourishment, bonding and care. While functionality and practicality are key aspects of pet feeders, nothing says they can't also be elegant additions to your home.
Richell USA's philosophy is that even the simplest activities can become moments of elegance and style. With our pet feeders, you'll nourish your pet while adding a touch of sophistication to your home's ambiance.
Richell USA offers a range of pet feeders that prioritize both functionality and aesthetics. The Richell Elevated Gravity Pet Water Dispenser provides a sleek and elevated platform for your pet's bowls, reducing strain on their necks and offering a visually pleasing addition to your kitchen or dining area.  Made in USA and provides fresh water to keep your pet healthier and well hydrated, these feeders are a must-have for the modern pet owner who values both design and the well-being of their pets.

Comfort: Pet Training Pads
Accidents happen, especially during the initial potty training phase of a new pet. We understand potty training can be a challenging process, but that doesn't mean your home has to sacrifice elegance or cleanliness.
During the training phase, accidents will occur as your pet adjusts to their new environment and learns the appropriate places to relieve themselves. That's where Richell USA's pet training pads come to the rescue!
Designed with absorbent materials and leak-proof edges, these pads provide a reliable and hygienic solution to keep your floors clean and maintain an elegant appearance in your home.
Our pet training pads are thoughtfully crafted to offer both functionality and style. The absorbent materials effectively capture and contain liquids, preventing leaks and odors from spreading. This ensures your floors stay pristine, while providing a comfortable and hygienic space for your pet to relieve themselves.
What sets Richell USA's pet training pads apart is their chic and elegant design. Disposable pads can be unsightly and disrupt your home's aesthetic, which is why our training pads feature a sleek and modern look that can seamlessly blend with your interior decor. Their stylish design means you can place them in various discrete areas of your home, ensuring any accidents are contained without compromising your home's style.
Unleash Elegance with Richell USA's Pet-Friendly Products
Creating a stylish home while being a pet owner is no longer an impossible feat. With Richell USA's range of pet-friendly products, you can achieve the perfect balance between aesthetics and functionality. From pet gates to crates, feeders to training pads, our exquisite designs will enhance your home's elegance without compromising on your pet's comfort. Unleash your creativity and transform your space into a haven for you and your furry friends to share!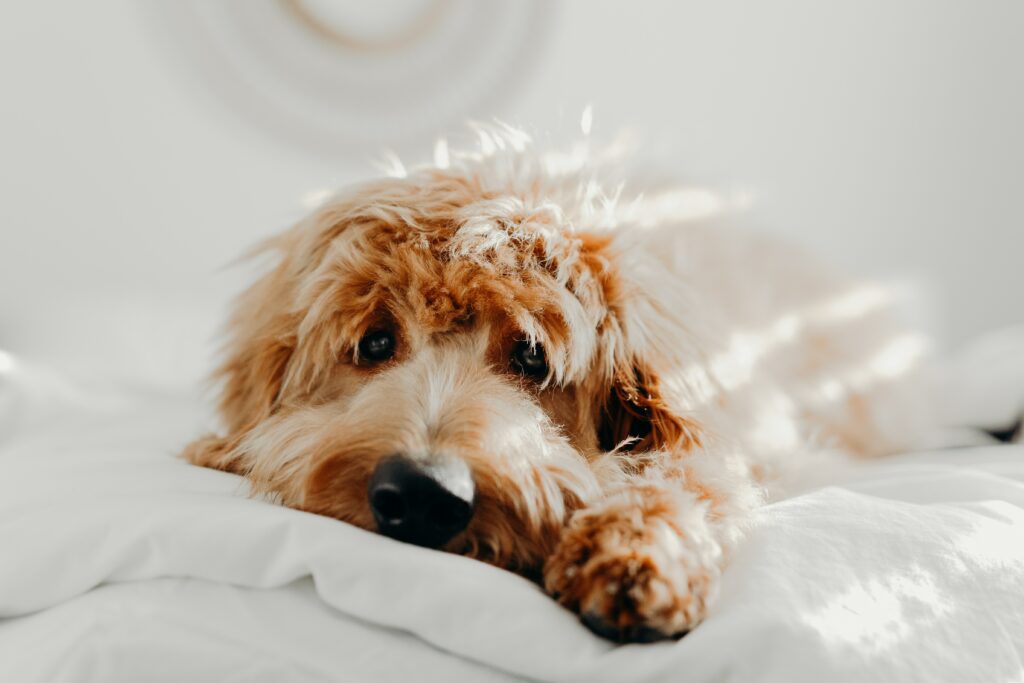 Contact us to learn more about where you can buy Richell products near you!


Follow us on Instagram    
Sign up today for our newsletters and get new product information, updates, giveaways, and helpful tips!