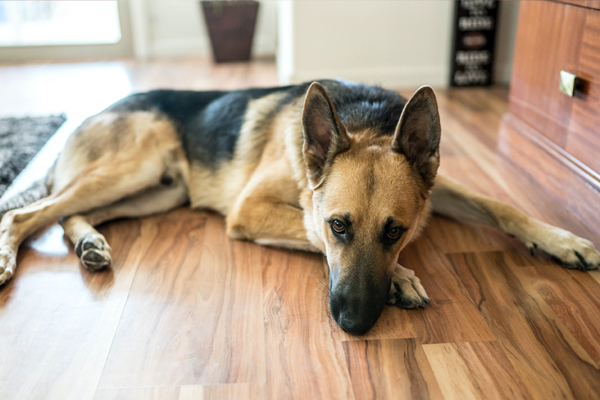 How Pets are Helping Us with Our New Stay At Home Routine
04.30.2020
Aside from preppers, survivalists and some science fiction fans, who would have ever imagined that the majority of citizens across the world would have to change their daily routine so drastically in a matter of weeks and all of a sudden begin sheltering, working and attending school from home in such masses. 
Our pets, which typically spend many hours at home alone each weekday, have also had their lives upended.  They have instantly been thrust into a "new normal" with their human companions at their side for an extended period like never before.  Their typical alone time throughout the day or night when we are typically at work is no longer available to them.  Some pets are loving the new normal quality time with their pet parents, while others are struggling to get used to losing their downtime.  It appears that our pets are cool and calmly taking this in stride much better than we are, but one could also imagine that if pets could clap, sing or dance, many pets would be high fiving and dancing a jig from wall to wall.
From many a pet's perspective, what's not to love about their pet parent being around all the time?  This is much better than the cat's meow or a dog's day in the sun for them.  Rarely have pets received so much attention from their family.  Sure, pets have had us at home 24/7 on the weekends or for extended holidays, but we are now a couple of months into shelter at home directives and it could go on for another month or two or three in some locations. 
Our pets love this!  They are probably wondering what lottery they hit to garner so much attention from us.  The only downside for pets is that one day we will head back to the office and our normal routine and pets will once again be on their own during the day or night.  Or, will they?  Perhaps this societal disruption will encourage pet parents and businesses to accelerate plans for more remote work opportunities and pet parents won't have to sacrifice as many hours away from their pets in the future.   Time will tell, but it appears this is a good test run for additional work from home opportunities in the coming months and years.
Below we'll see how pets are helping with our new stay at home routine.  From joining us as new family members, keeping us company at our desktops and mobile devices, enjoying their increased walk frequency to finding unique and interesting ways of grabbing our attention during conference calls or lectures, our pets are adding companionship, comfort, reassurance, and entertainment to our lives like never before.
Please Take Me Home
What a great moment in time to adopt a pet.  With most of the country included in Shelter In Place orders or recommendations, it is a great time to explore pet adoption if you have been wanting to add to your family and would like a pet to help enrich your life.  And tens of thousands of us have already done just that.  Pet adoptions are shooting through the roof and some pet shelters are empty for the first time.  People have extra time on their hands right now and the comfort a pet brings is priceless.  We should all pat ourselves on the back and consider how positive a development this is.  It's a great thing when our animal shelters are hurting for occupants.  We just have to be careful and ask ourselves if we are ready for a lifetime commitment when we adopt a pet.  This isn't just companionship for a few months.  It is a lot more and we need to be sure that we are in it for the long haul.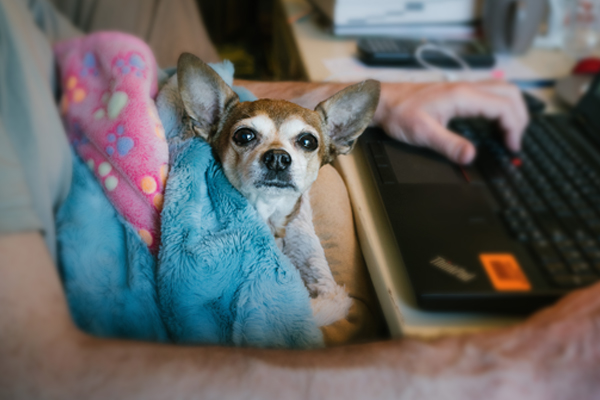 Lap Dog
Newly minted work from home pet parents are finding it easy to stay warm, relaxed, and comfortable with their pets at their side.   It's definitely bringing the term "lap dog" to the forefront of conversations.  Countless pictures of pets and pet parents relaxing together are flooding social media, blogs, and websites.  Of course, cats, rabbits, hamsters, and other soft and not so soft pets are also getting in on some lap attention as well. 
Computer Mouse
Our new stay at home routine is bringing new meaning to the term "computer mouse".  With some households owning pet mice, hamsters, gerbils, and the like, our electronic mice might be in for some competition when it comes to controlling our keyboard.  Pet owners are displaying pictures of their real mice next to their electronic mouse while walking on or near their computer keyboard. 
Backrub Anyone?
If you are proficient in your dog training skills, you could try training your canine companion to give you a back massage while you work.  Some dog owners have done just that from the looks of some of the pictures being posted online.  But, good luck trying to explain claw marks all over your back when greeting your spouse in the evening.
Mailman and Deliveries
Dogs are typically our silent protectors.  They are quiet, cuddly, and nap a LOT.  They are the perfect work from home security system.  That is until, right during that important conference call or lecture, footsteps are heard at the door or the doorbell rings.  Then all bets are off.  It's like the "ding doooong" at Clark Griswold's front door in the movie Christmas Vacation when the parents and in-laws arrive in unison for the soon to be crazy and way too long holiday.  Surely mail or delivery personnel get a kick out of delivering to a home with a potentially boisterous pet or two or three.  One good thing is, our furry companions will certainly let us know when someone is there or that something has been dropped off.  And hopefully, the person or group of people on the other end of our communications lifeline will be just as understanding as Wile E. Coyote is each time the Road Runner forces him off a cliff or drops something on his head.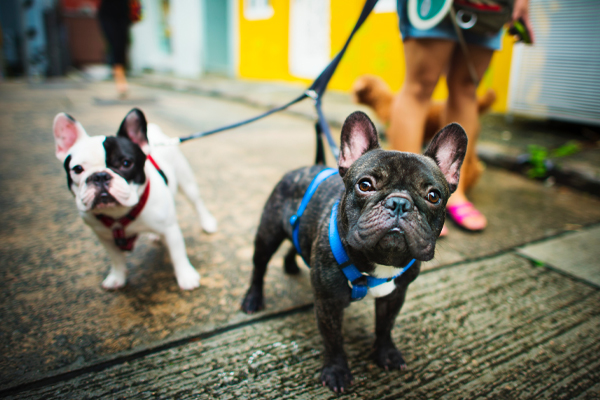 Street Walkers
Another interesting aspect of working from home with our pets is the sheer number of streetwalkers out in our neighborhoods these days.  And our pets are letting us know about it when they react to each person or pet walking by.  It's akin to mail or package deliveries.  Each time someone or something walks by the windows, our pets are letting us know all about it.  Not so subtly letting us know that they think they should be out there walking the streets as well.  It is great to see nearly everyone outside and getting exercise with their pets, but it is quite the change from just a couple of months ago.  With all the gyms and fitness facilities closed through state or city orders, people and their pets are hitting the city streets and trails like never before.  It is enough to make one wonder why we don't do this all the time and not just during a pandemic.  Everyday walkers and joggers will agree that the volume of streetwalkers has grown 20 fold or more, and pets are enjoying the daily parade going by their windows - dreaming of the time when they will be part of the festivities when it's time for their walk.
Walk or Play Anyone?
What a great time and opportunity to reconnect with our family and pets.  As the saying goes, when life gives you lemons, make lemonade.  Rarely before have we been able to give this much attention to our pets.  As evidenced by all the streetwalkers mentioned above, we have been playing with, walking, and spending a lot more time with our pets the past few months.  Walking and playing with our pets is great exercise for all involved.  As a nation that could use more daily exercise, the past few months have reminded us how a simple walk with our dog, or playing with our pets can be of great benefit to us both.  It can be relaxing, heart-healthy, stress-relieving, and FUN.  And if you find yourself inundated with a massive number of pet toys, Richell can help you organize everything with our Elegant Wooden Pet Toy Box.
Peek a Boo
Pets are finding it curiously exciting to peek from behind computer screens and towers.  They are also discovering that it is comforting to fall asleep on laptops and tablets when their pet parent leaves the room for a little while.  They must know their owner is coming back to such a frequented spot and that they will again be the center of their pet parent's attention.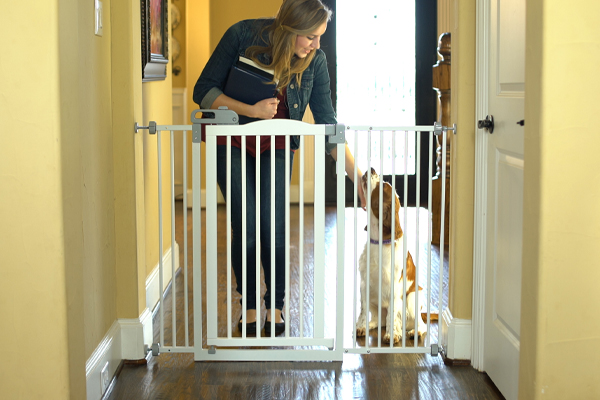 Tall One-Touch Pet Gate in White
Co-Hosting
Many of us are finding our pets more than willing to be our co-hosts during Zoom conference calls and other online meetings.  They are even showing up on local newscasts and programs as television stations send many of their staff away from their studios to broadcast from their own homes.  They make cute backdrops and garner a good deal of attention from audiences, but a healthy dose of caution should be observed if your pet is susceptible to reacting crazily if he happens to see another animal outside, a delivery person arriving at the door or the postal carrier coming down the street.  Many meetings have already been unceremoniously interrupted by pets gone wild with these distractions.  If your furry friend will be joining you for a conference call or live feed, just make sure he won't be distracted by outside affairs.  And if you are in doubt, you can always rely on a Richell Pet Gate to create a safe place for your pet until you are off your call.  Your online interaction will go much smoother and your audience will greatly appreciate the cute pet that doesn't go nuts.
Being mandated to shelter in place isn't the most exciting way to live life.  But, someday soon this will all be over and the hardships we endured will be in our rearview mirror.  And hopefully, we will also recognize the blessings we were fortunate enough to receive during this unique period in world history.  Undoubtedly, one blessing we will look back on with fondness was our ability to spend a lot more time with and become closer to our pets.  Our pets help us in so many ways and they are here for us through good times and bad.  It is this human-pet bond that will be one of the bright spots in this otherwise terrible moment in time.  Let's keep adopting pets that need us in their lives and enjoy our pets going forward as much as we have the past few months.
Richell USA is looking for pet parents who can join our focus group! 
If you are interesting in joining our pack, please send us an email at info@richellusa.com and tell us all about your pets. 
We want to know what you think! Help us improve!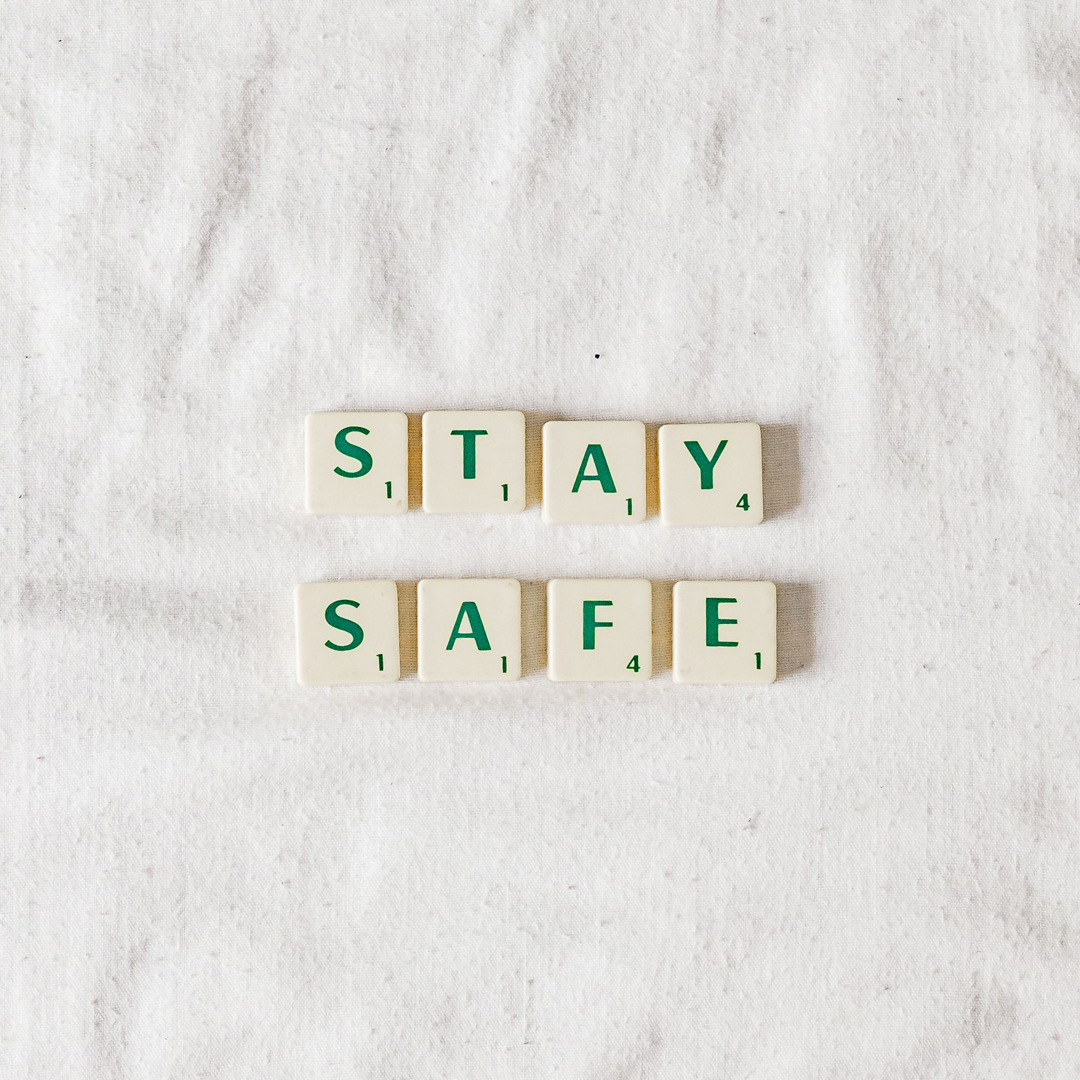 Follow us on Instagram    
---
MORE BLOGS FROM RICHELL USA!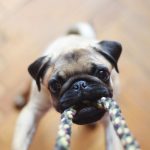 Ways to Keep Pets Entertained While You Are Away
03.31.2020
If you are a pet parent then you already know pets require a good deal of attention, care, and exercise, whether you are at home or not. >>> READ MORE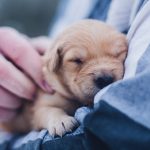 A guide for First Time Puppy Parents
02.27.2020
From a puppy's point of view, puppyhood is a time of unapologetic energy, lots of exciting places to explore, new people and animals to meet, and tons of fun and adventurous times ahead.  >>> READ MORE
Canine Hydration – The Importance of Adequate Water in a Dog's Diet
02.07.2020
It is a well-known fact that water (H2O) is critical for the survival of all living creatures. For the vast majority of us, water makes up 70 - 80% of our being. It is the primary component for all healthy cells, and we just can't last long without it. Humans can go up to 3 weeks without food, but only about a week in mild conditions without water. >>> READ MORE 
---
Sign up today for our newsletters and get new product information and helpful tips!