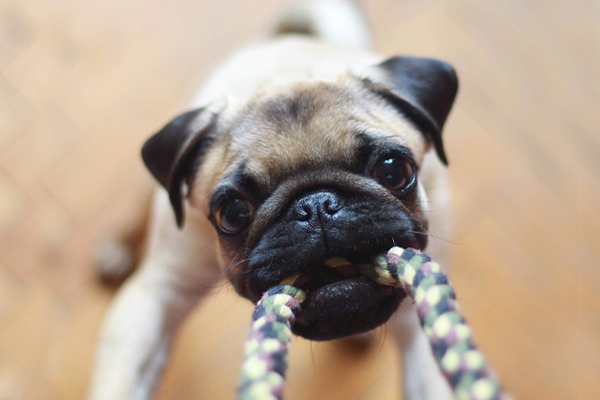 Ways to Keep Pets Entertained While You Are Away
03.31.2020
If you are a pet parent then you already know pets require a good deal of attention, care, and exercise, whether you are at home or not.  If you are a pet parent in the waiting and are considering bringing a pet into your home, you need to hear ahead of time from those who have pets, that a pet will require a fair amount of time, effort and consideration.  If you don't think you can spare much time for a pet, then you don't want to get a dog or a cat.  Maybe a fish, turtle, hamster or a similar pet that would fit into an aquarium size habitat, would fit your lifestyle better. 
If you already own a pet, or two, or three, you know it takes some creativity to keep your pet(s) occupied and out of trouble.  And that's when you're at home!  When you are away from home the stakes are even higher because it can be much harder to see what they are up to all the time, and it's more difficult to keep them out of areas where they aren't supposed to be.
When you are home and your pet needs to "self entertain" without the possibility of getting into mischief,  Richell's Accent Table Pet Crate or  Accent Corner Pet Crate are great ways to provide this separation, yet still allow your pet to be in the middle of the action.  Another possibility is an End Table Pet Crate.  When you are either at home or away, Richell's One-Touch Metal Mesh Gate is a great solution for keeping your pet in a more specific area of your home so they aren't underfoot or getting into trouble.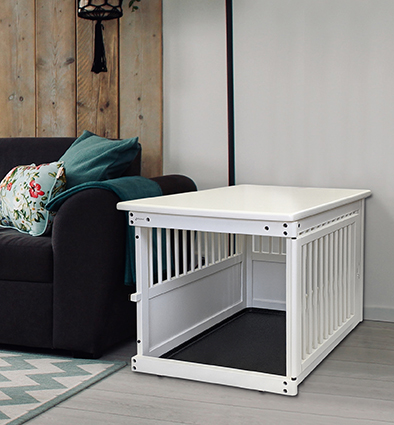 End Table Pet Crate in White
With both the tried and true methods, along with some newer tips below for how to keep pets entertained while you are away, hopefully, you will see some ideas that pique your interest about how to keep your pet(s) occupied and entertained when you have to be away from home. 
Just for Dogs
Toys, Toys, and More Toys
The more toys the better.  And the greater the variety of toys the more your pooch will be entertained.  If your dog isn't a strong chewer, then any toy that isn't small enough to get caught in its throat is a good toy for your pet to play with while you are away.  Be aware that stuffed toys can still be dismembered by average chewers, so that may not be the best choice while you are away.  Puzzle toys are great attention grabbers and can keep Fido entertained for hours.  A "treat bucket" is a great addition to the mix.  Get an aluminum pale, or similar, and put treats in the bottom.  Then layer some toys on top.  Put more treats in the middle and then more toys on top of that.  Your pet will be entertained for quite some time.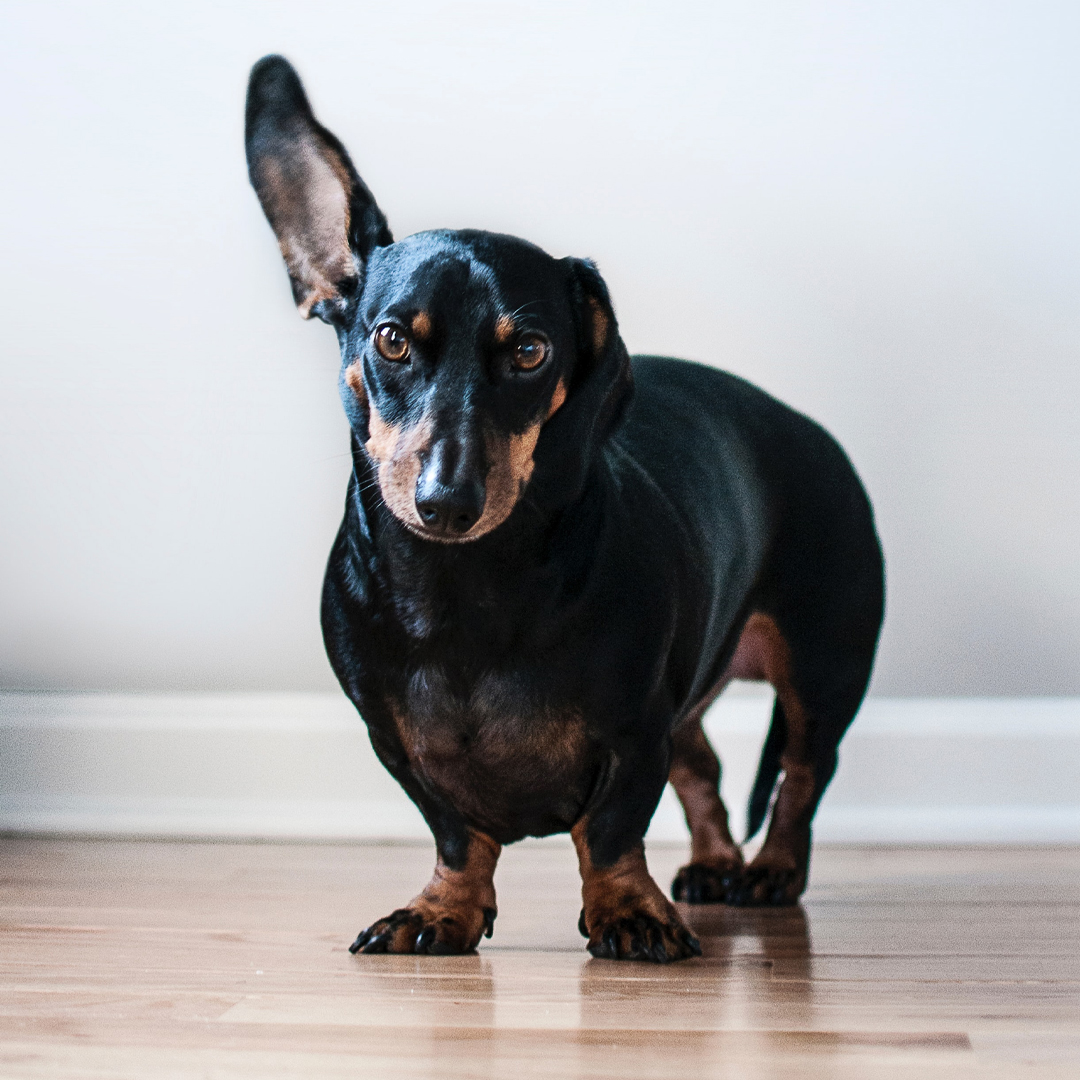 Get Chewy
Chew Toys are great for every dog.  They exercise jaws and provide great dental care by simply being chewed on.  If your furry companion is not a strong chewer, then any bone, plastic or rubber will suffice.  If your dog is a strong chewer, then you will want to stick to the Nylabone, Kong or similarly constructed chew toys.  They are tried and true and will survive strong chewers.  Most other chew toys won't survive forceful chewing and can create choking hazards if ingested.
Food Toys
Our canine companions LOVE food toys.  Get some durable Kong or similarly strong chew toys with crevices where soft dog treats, peanut butter, bread, tortilla pieces, etc. can be stuffed, and your pet will be entertained for hours.  Just be sure to use treats that your pet isn't allergic to if they have any known food allergies. 
Scavenger Hunt
Who doesn't love a scavenger hunt?  Pets love them as much as we do.  Hide some treats around the house in areas where your dog doesn't typically hang out and they will be occupied for hours trying to find the next scent and treat.  Be extra vigilant to remember where you have hidden all the treats so you can make sure your dog finds them all and they aren't left for other "critters" to find.
Window View
It's fun and relaxing looking out the window.  Pets enjoy it as well.  You can leave doors to rooms open if you don't mind your pooch venturing in.  And be sure to leave the blinds up so they can more easily see out.  They can watch nature, people walking by, help guard your home and much more.
TV Time
We like TV, and our pets often do as well if they see material they can relate to.  You can tune your TV to an animal channel, put in a long-running DVD or tune in or subscribe to Dog TV where all the programming is scientifically developed for canine viewers.  If you have Direct TV, it is on Channel 562.  With Dish Network it's on channel 285.  Other services offer it as well.
Radio & Music
The radio is great for adding companionship to a pooch's day.  Some dogs enjoy a human voice mixed with music and some prefer just music.  There is also talk radio where they can listen to someone all day and it's like someone is in the house with them.  If your canine companion prefers just music, you can put in a long-running cd, tune in to music only radio channels or put together a playlist and run it from a device of your choosing.
Frozen Treat
It doesn't get much better than a favorite treat frozen in ice.  What dog doesn't like the challenge of getting to a treat?  And with many dogs fascinated with ice as well, the combination makes for a fun time.  Fido can either chomp at the ice to more quickly free his treat, or sit there for hours and watch the ice melt to free the treat.  Talk about Anticipation.
Doggy Daycare
Yes, there is doggy daycare as well.  What a fun way for your furry companion to interact with other dogs all day long and be taken care of full-time.  Not only will he keep entertained, but he will meet new friends and learn how to socialize even more.
Play Date
A playdate may even be a possibility if you are willing to take turns with other pet parents or are home for a while and can invite a friend and their dog over to have some fun.  In this age of social distancing, this tip for keeping your furry friend entertained may have to wait a little while.
Adopt another Pet
If you were already thinking about adding another pet to your family dynamic, you might seriously consider a companion for your current pet.  Yes, it is additional work, food, and training, but for an animal to have a companion while you are away is priceless.  The bond and companionship that another animal provides can make a world of difference in how well your pet adjusts to your being gone for hours.
Walker for Hire
It's hard to imagine a dog that doesn't enjoy a good walk.  If daycare isn't an option, dog walkers are available for hire to take your pooch on a daily walk and liven up your dog's day.  Not only does a dog walker provide companionship, but your canine gets a good dose of exercise as well.
Calming Oils
It can become unnerving for your pet if you are gone every day for 8 to 10 hours.  It can lead to a good deal of anxiousness as your pet awaits your arrival.  Essential oils can help.  Fragrances like peppermint or lavender can be applied to your pet's bed to relax him while you are away.
Fetch This
Toys that are self-fetching are now available.  It's amazing how far technology has come over the past few years.  With some newer toys like I Fetch, your dog can play fetch by himself or with a companion for as long as you are gone.  I Fetch is also great for when you are at home and want to play fetch.  And your dog will be getting good exercise as well.
Pet Tutor
Just when you thought they had come up with everything, here comes Pet Tutor.  Pet Tutor is a wireless training game for your pet that allows you to reward him with a treat for good behavior.
Pet Cube
Want to see, talk, interact, play with and reward your pet…all while you are gone? Then the Pet Cube may be the perfect high tech solution.  The most advanced interactive pet cameras available allow you to do this and more while you are away or at home.  With built-in Amazon Alexa, 1080p HD video, a laser pointer for entertainment, treat dispenser and a 180º full-room lens, it's a perfect gadget for feeding our fascination with technology while keeping our pets busy at the same time.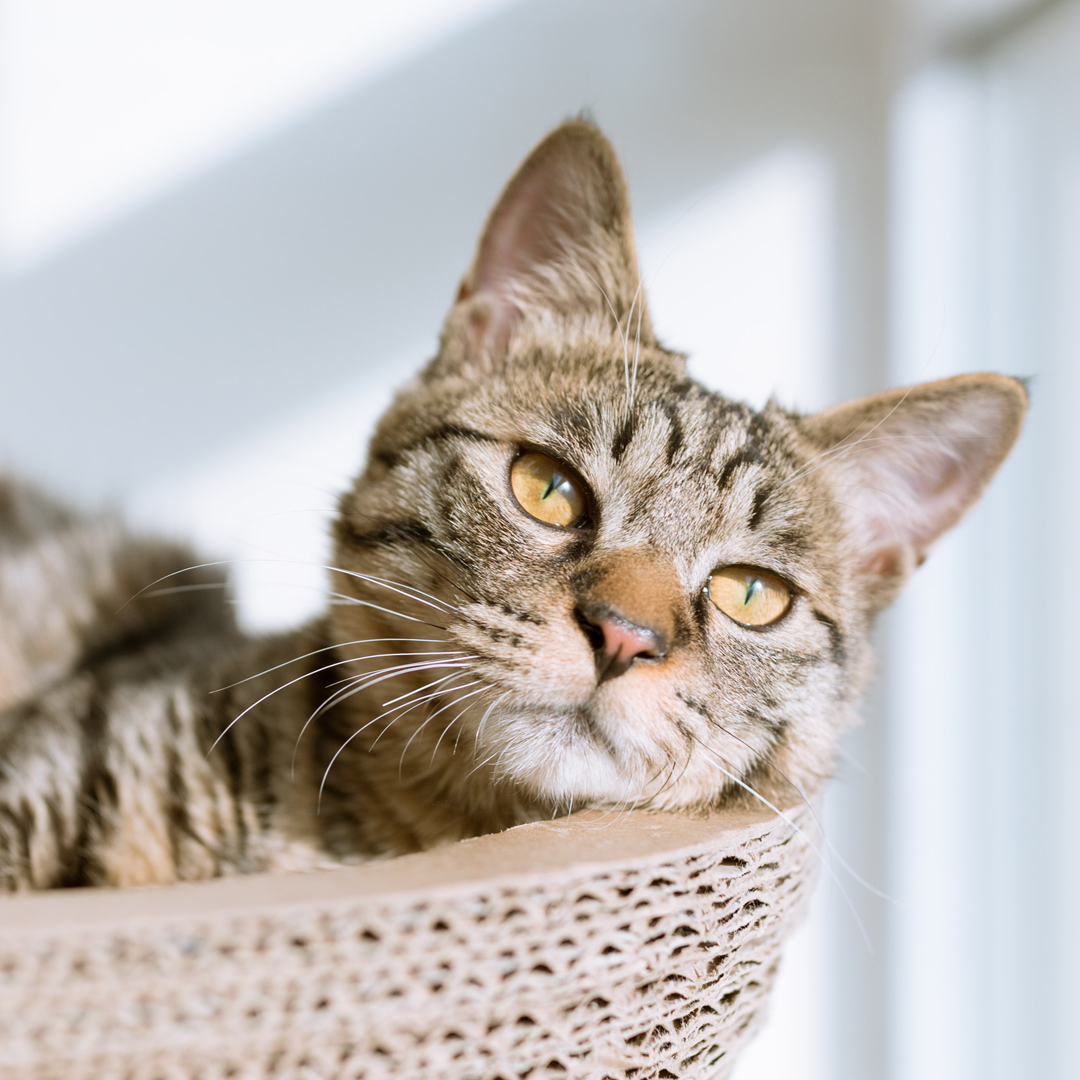 Just For Cats
Cat Furniture
Cat trees, scratching posts and benches, hiding holes and cat-specific furniture all make it fun for a cat.  Also, cat furniture helps protect your furniture from becoming scratched.  They will keep your cat busy for hours, days, weeks or months.
Bring the Outside In
Cats love looking outside.  You can put their cat furniture or your old furniture near a window to allow your cat to easily view the great outdoors.  To add even more excitement, hang a bird feeder outside the window and give your feline companion hours of entertainment watching birds land and eat.  Just make sure the bird feeder is out of your cat's reach if he wants to investigate further upon going outside.
Feline Company
As with dogs, another pet companion can go a long way in helping your kitty feel better about you being gone for a good portion of the day.  If you have ever thought about a second pet, now may be a good time to consider it again.
Fun with Fish
Who doesn't like watching fish swim by?  Cats certainly do.  Set up an aquarium so your cat can watch the fish swim by at their leisure.  Just be sure to properly protect the fish and place the aquarium on a sturdy, secure base in case your feline companion decides to bound up for a closer look.
Cardboard Craziness
Remember playing in cardboard boxes growing up?  Cats never grow up in that regard.  They love to explore cardboard boxes.  You can cut holes in the boxes so they can peak their head out and you can cut up random pieces of cardboard and place them around the house to add even more intrigue.  It's a great way for them to have fun for FREE.
Food Puzzles
Cats love challenges.  What better way to challenge your furry friend than to offer up a food puzzle.  It will keep them busy for hours.
Paper Bags
Just as with cardboard boxes, cats love exploring paper bags as well.  Paper bags are crinkly and can change their shape.  A paper bag or two scattered around the house will keep them busy for hours.
TV Fun
There are YouTube channels just for cats.  Lots of DVD's as well.  Older cats that aren't quite as mobile as they used to be will enjoy watching birds flying around and mice squeaking their way around mazes.
An engaged pet is a happy pet.  A bored pet can be a destructive pet.  You can help your pet be the best they can be with some strategic planning, careful consideration and by utilizing some of the tips above.  Hopefully, your dog or cat can discover some interesting and self-entertaining strategies to keep them busy when you are away from home.  After all, pets want to be in the good graces of their owner and keep themselves occupied.  And pet parents just want their pet to remain engaged, entertained and to come home to an intact as possible home after being gone. 


Follow us on Instagram    
---
MORE BLOGS FROM RICHELL USA!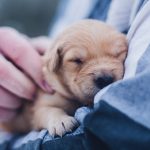 A guide for First Time Puppy Parents
02.27.2020
From a puppy's point of view, puppyhood is a time of unapologetic energy, lots of exciting places to explore, new people and animals to meet, and tons of fun and adventurous times ahead.  >>> READ MORE
Canine Hydration – The Importance of Adequate Water in a Dog's Diet
02.07.2020
It is a well-known fact that water (H2O) is critical for the survival of all living creatures. For the vast majority of us, water makes up 70 - 80% of our being. It is the primary component for all healthy cells, and we just can't last long without it. Humans can go up to 3 weeks without food, but only about a week in mild conditions without water. >>> READ MORE 
12.27.2019
Pets enjoy an adventure as much as we do.  They are almost always up for a fun trip, especially if it is with their Alpha or to a place they haven't yet been to. The key is to engage their interests and do it safely.  Traveling with pets can definitely be an enjoyable experience... >>> READ MORE 
---
Sign up today for our newsletters and get new product information and helpful tips!