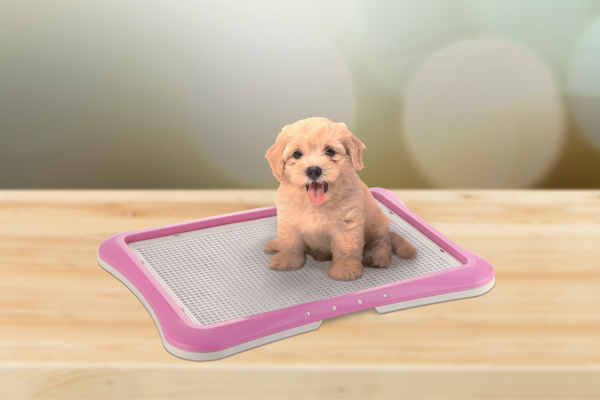 How to Potty Train your Pet using PAW TRAX Mesh Training Tray
01.08.2018
Housetraining your new puppy can sometimes be stressful,
but it doesn't have to be.  
You can make housetraining easier by using PAW TRAX Doggy Pads in your puppy's personal space. These super-absorbent pads can be used alone and won't leak through to your floor. There's also our PAW TRAX Mesh Training Tray. The Mesh Training Tray keeps the pad from slipping or the corners from folding up and enticing curious puppy teeth. 
Here's How to potty train your pet using the PAW TRAX Mesh Training Tray!
Place Mesh Tray where your pet feels most comfortable.
Watch your puppy carefully to learn his/her individual signals and rhythms.


If you notice your pet looking fidgety or restless, immediately guide him/her to the Mesh Tray.


Give your pet plenty of praise when the tray is used. Remember to train your pet patiently.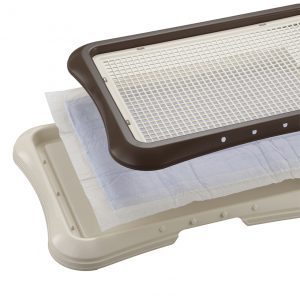 In the event of a pet "accident", never scold your pet. Instead, clean the spot immediately to remove any odor.
A soiled towel or rag can be placed in the tray to help guide your pet to its elimination spot.

More tips from AKC
How to potty train a puppy:
http://www.akc.org/learn/akc-training/how-to-potty-train-a-puppy/