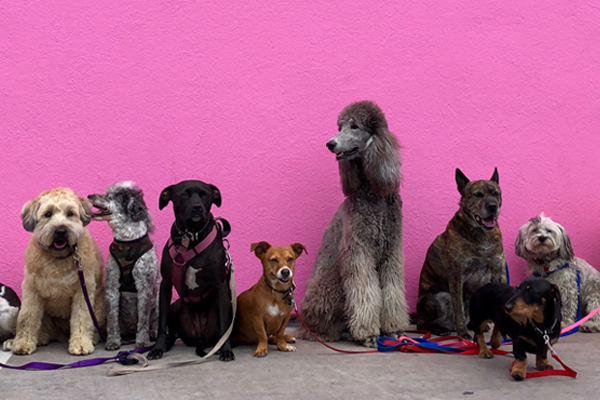 The Importance of Animal Shelters
11.25.2019
Animal shelters play a vital role in our communities as they continuously work to reunite pets with their owners, shelter those in need and find new homes for animals that are lost,  without a permanent home or for those animals that, for our own security, shouldn't be roaming our streets.  For animal shelter workers, it's often a thankless job as they balance having enough space to house all the animals, coordinating pet adoptions and developing their homegrown campaigns to encourage people to be responsible and spay and neuter their animals.  And animal shelter staffs do all of this while trying to convince people to look first at animal shelters for that special family pet.
Each November we celebrate National Animal Shelter Appreciation Week.  It's a fitting time of year for giving thanks to shelters and their dedicated staff who go to great lengths to keep their shelters as empty as possible while saving as many animals as they can.  For the most part, this work is done quietly and without a lot of notoriety.  Praise isn't the end goal for animal shelters and their staff.  If they can save one more life or place one more animal over what they did the week before, that is praise enough.
The absence of an animal shelter or rescue group in a community can put a real strain on municipal resources.  That's how important animal shelters have become.  Thousands of animals could be freely roaming city neighborhoods and the impact on public safety and health could be devastating. Luckily many cities have animal shelters or rescue groups that take on this burden for both the safety of animals and the public.
Below are some of the reasons why it's great to thank and support animal shelters and rescue groups, and to remember just how vital they have become to the well being of our communities.  Since the first animal shelter (Society for the Prevention of Cruelty to Animals) opened in Philadelphia in 1869, animal shelters have spread throughout the country and have helped save countless animals over the last 150 years.
Lost Connections Reestablished – Thousands of lost and injured pets are reunited with their owners through animal shelters each month.  Pets often get loose and run away.  Or they may become frightened and escape their confines and get taken in by city animal control agencies or turned in by citizens that see a loose animal.  Animal shelters play a vital role in reestablishing these family connections and ease a lot of potential suffering by families.  And Richell is doing its part in helping families avoid "escape artist" pets by designing and manufacturing quality, easy to close gates such as the One Touch Metal Mesh Pet Gate or the same gate in the Tall Size for larger animals.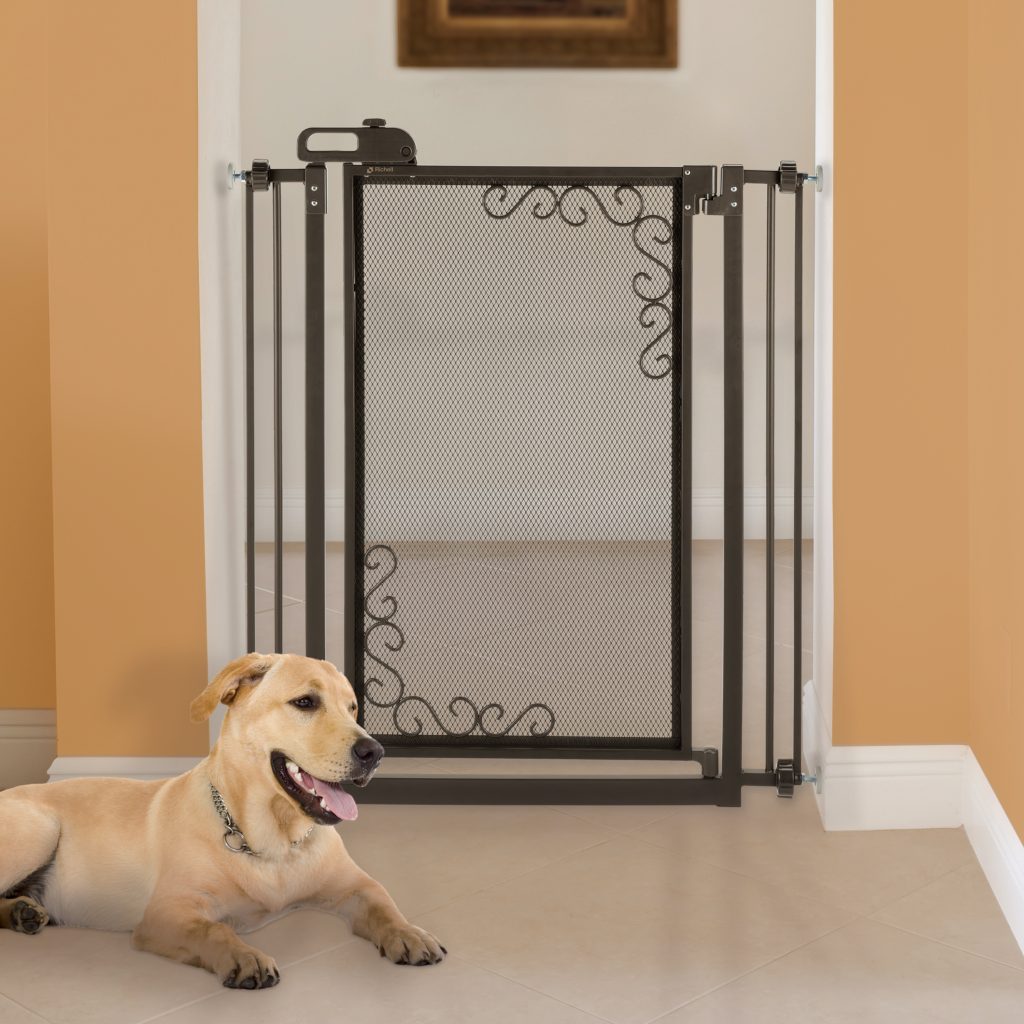 Richell Tall One-Touch Metal Mesh Gate in Antique Bronze
Shelters Help Create Best Friends – Many human-animal love connections have been developed thanks to animal shelters and rescue groups.  Lifelong best friends have been established through the low-cost adoption of animals just waiting for a loving family to adopt them.   These furry friend establishments are the perfect place to adopt a companion that could very well end up being a best friend.  In addition, every animal adopted from an animal shelter means one less animal purchased from "puppy mills" and other mass breeders.
Stemming The Tide of Unwanted Animals – With their aggressive spay and neuter campaigns, outreach programs, in-house workshops, partnerships with local veterinarians, and low-cost voucher initiatives, animal shelters are leading communities in efforts to stem the tide of unwanted dogs and cats through being proactive instead of reactive.
Learn and Grow – A wealth of knowledge and information awaits any visit to an animal shelter.  With educational programs for kids and adults, hands-on opportunities to volunteer in the shelter, and opportunities to assist with marketing, social media or spreading information via word of mouth, there are many ways to learn and grow by visiting animal shelters.
Improving Pet Health - By providing excellent veterinary care for sheltered animals and referring pet parents to veterinarian clinics once they have adopted, animal shelters continue le
ading the way in improving pet health in communities.  Animal shelters are ambassadors for healthy animals, and that helps stabilize the pet population as well as increasing the well being of citizens.
When Dogs and Cats aren't "Man's Best Friend" – Not all canines and felines are cut out to be "man's best friend".  While most are great companions, some just aren't.  They may have been abused, neglected or have been bred improperly.  Or they may just have a disposition disorder.  Therefore, some of these animals aren't fit to be in our communities and as such, pose a risk to the population.  Animal control officers are tasked with the important job of removing these animals from the streets and transferring them to animal shelters so they don't pose a danger to society. 
The Front Line After A Disaster – When natural disasters hit, pet populations are affected too.  There are many pets that get displaced during a tornado, hurricane, flood, earthquake or another natural disaster.  Often the local animal shelter and rescue groups get inundated with animals looking for food and shelter.  They are on the front line of rescue efforts to save pets and eventually reunite them again with their owners.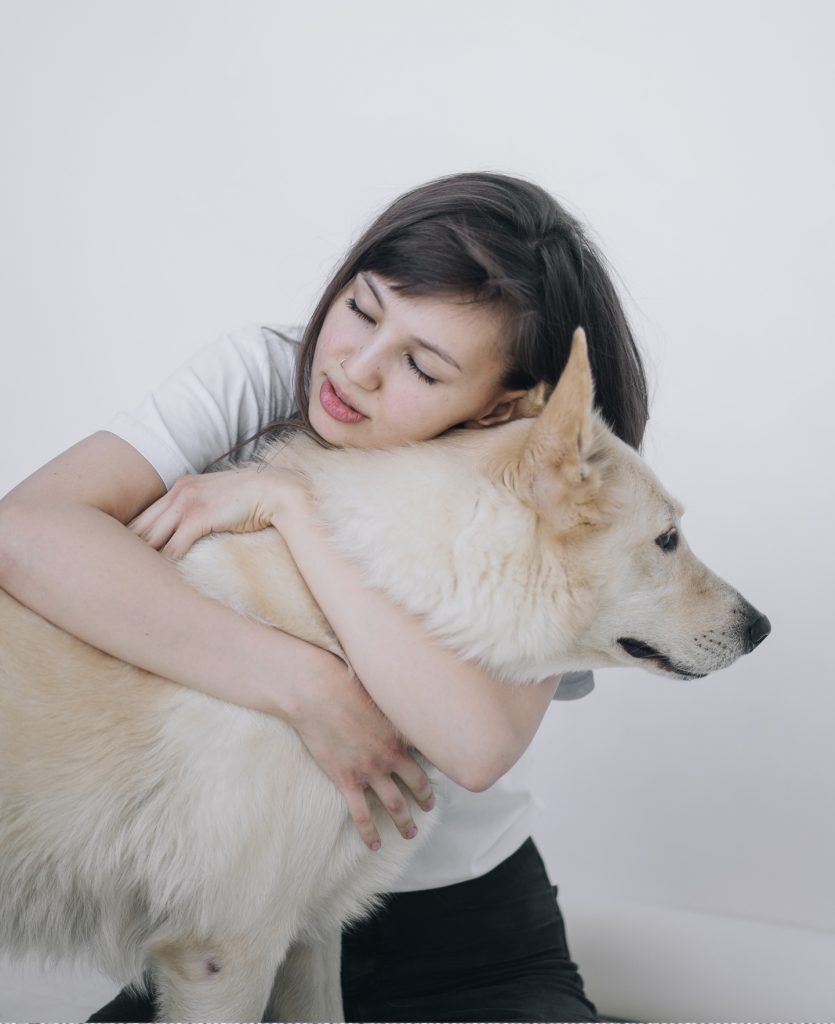 Bringing Communities Together – From pet parades to pet fun runs and play dates at local dog parks, animal shelters are bringing communities together by sponsoring or holding events that allow pet owners and their pets to enjoy the great outdoors together.  Animal shelters realize that the more fun pet owners and pets have together, the less animal problems a city has.  When pet owners are having fun with their pets, they form a stronger bond and pets become an even more important member of the family.
Animal shelters play a vital role in keeping our pets and cities safe, educating the public and providing much needed resources for cities dealing with pet over populations.  If it were a perfect world there wouldn't be a need for animal shelters, but until that time the more support we can all give toward their efforts to save, shelter, reunite, adopt, improve animal health and educate the public, the easier it will be for animal shelters to realize their mission and help all animals. 
 


Follow us on Instagram    
---
MORE BLOGS FROM RICHELL USA!
Tips for Preventing Pet Obesity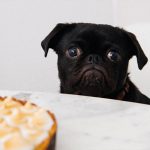 10.25.2019
With an endless barrage of media publications, Americans are reminded that we are a nation with too many obese people. We are a nation in love with the wrong kinds of food and many of us appear to be too busy or unable to exercise sufficiently enough to burn off the extra calories many of us consume each day. >>> READ MORE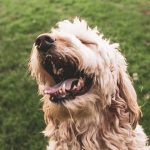 The Most Comment Dog Allergens and How to Avoid Them
09.20.2019
Itching, scratching, licking, biting, rubbing, chewing, gnawing, infection. Each of these words is well ingrained in a dog owner's vocabulary if Fido has allergies. But what causes an allergic reaction in the first place? >>> READ MORE 
08.12.2019
They are ever-present by our side through good times and bad. Always at the ready, loyal, compassionate, undeterred and dutifully mindful of their job to comfort and protect their human family. >>> READ MORE
---
Sign up today for our newsletters and get new product information and helpful tips!