Top 15 Reasons to Adopt a Cat from a Shelter
06.10.2020
If there is one silver lining to the current pandemic, it is that animal shelters are finding it hard to offer up as many cats and dogs for adoption as they typically do.  There has been a run on many animal shelters and pets adopted out of these facilities are finding new homes at a record pace.  But, as life slowly gets back to a semblance of normal, there is a good possibility that the record setting shelter adoptions could subside. 
Hopefully, we will now have a much greater appreciation for how cats and other pets can provide comfort, companionship and encourage us to lead a more active lifestyle as they help us get through our more difficult times in life.  Going forward, if animal shelters can remain more empty than full as we come to realize they provide an invaluable service that needs even more patronage, then we will have even more to celebrate.
In celebration of the ASPCA's National Adopt a Shelter Cat Month during June of each year, you will find below the Top Reasons to Adopt a Cat from a Shelter.  The ASPCA rescues, houses and protects countless cats each year.  We can all help their cause by recognizing their efforts during June and throughout the year by helping raise awareness of the feline shelter population and encouraging people we know to check their local animal shelter for a possible adoption before getting a cat elsewhere.
1. Saves Multiple Lives
Approximately 6.5 million companion animals enter U.S. animal shelters each year according to the ASPCA.  By adopting a cat, versus purchasing one from a retail store or a breeder, it allows for an additional opening at an animal shelter for another pet to be adopted, thus saving 2 lives.  And with cats being great therapy animals, one could argue they may save a third life by easing mental stress and providing companionship, especially during these trying times.
2. Helps with Overpopulation
History tells us that there are simply not enough families each year that are willing to accommodate all the pets born in a given year.  By adopting a cat or a dog you will help with our pet overpopulation problem.  Per ASPCA statistics, each year approximately 1.5 million shelter animals have to be euthanized because a home cannot be found for them.  About 57% of these statistics are cats.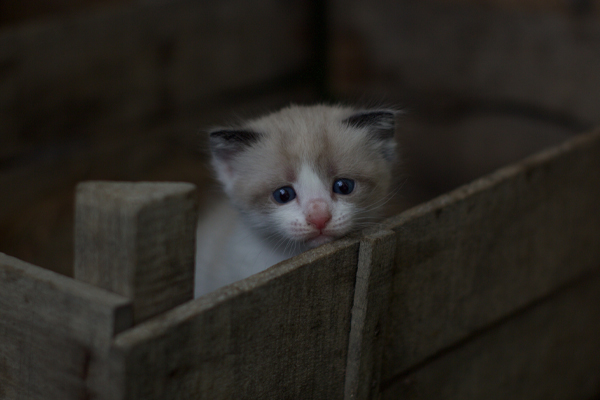 3. Encourages Others to Adopt
When the extra effort is put into adopting the perfect cat, others will ask where such a good cat came from.  When told it was adopted from a shelter, this positive interaction and reinforcement will encourage others to possibly adopt a pet from a shelter as well.

4. Great Selection
There is typically a great selection of cats from which to choose from at an animal shelter.  Rarely does one find an opportunity elsewhere to have the "pick of the litter" from all the cats available.  And additional local shelters can be visited for an even greater selection.

5. Fewer Health Problems
Purebred animals tend to be more predisposed to health issues such as hip dysplasia, heart defects, and neurological disorders.  Mixed breed animals tend to have less inherited genetic health problems.  By choosing a cat that is in good health, but that may have a mixed lineage, it is likely to present fewer medical problems in its lifetime.

6. Well Cared For
Animal shelters take great care of the cats and other animals they are entrusted with.  Some may have been neglected before arriving at a shelter, but once there they are given needed treatments, vaccinations, medicine, care, behavioral screenings, and lots of attention by trained, experienced, and professional staff members; they are ready to join their new family.  

7. Makes Good Financial Sense
Adopting a cat makes good financial sense.  Adoption fees are much lower than the cost of a purebred cat from a breeder or pet store.  And when you adopt a cat from a shelter, your pet will already have all its shots, medical care taken care of, and either spayed or neutered if needed before you bring it home.  This will save you a lot of money.

8. Personality Already Known
Cats can have a wide range of personalities.  They may enjoy being around people or they may be more solitary animals that prefer their own space.  By adopting an adult cat you can see what their personality is like much more easily than trying to figure out what kind of personality a kitten might eventually have when it grows up.  By adopting a more mature cat you are also helping to rehome a pet that others may not be willing to adopt.   The cat will typically be litter trained and you won't have to deal with the "kitten phase" and all the clawing and chewing that comes with it.

9. Lifetime Resource
When a cat is adopted from a shelter, the owner automatically enjoys a lifetime resource of information, guidance, healthcare, and expertise from shelter employees and volunteers.  This can be a great help going forward when trying to figure out proper care for an adopted animal.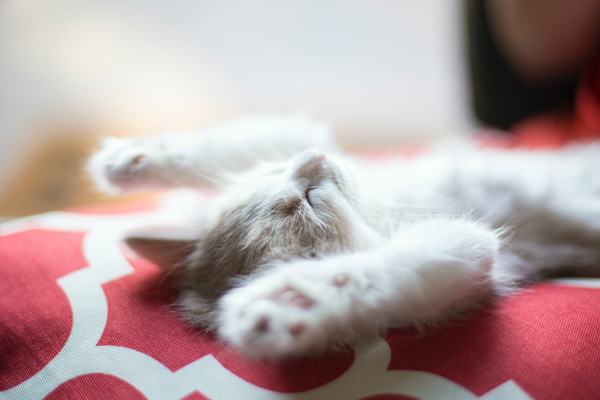 10. Great for Mental Health
Cats and pets in general are great for mental health, especially during a time when we are at home and social distancing so much.  This can be mentally taxing and cats can greatly help reduce anxiety, depression, cabin fever, and a host of ailments that are typically seen when we are cooped up and can't get out as much as we would like.  And cats make excellent senior companions as well.

11. Heart Healthy
A rescue cat or pet can be heart-healthy as well.  Cats can relieve stress, lower blood pressure, and increase activity levels – all good things for your heart.  An Australian study found that cat and dog owners make fewer annual doctor visits and are less likely to be on medication for heart problems and sleeping difficulties than non-owners.

12. Helps Children's Asthma, Allergy Resistance
Exposure to cats and dogs at an early age has been shown to decrease asthma and allergies throughout one's life.  By adopting a cat or dog, especially when children are very young, it is a good option for possibly decreasing allergies later in life.

13. Makes Other Pets Happy
Bringing home a cat from the shelter can reduce the sense of loneliness for other pets when you are gone, especially if you have another cat or a dog that enjoys cats.  You can check with shelter personnel about "cat testing" your dog before adoption.  If you already have a cat it may take a little adjustment time for the two cats to get used to each other.

14. Purrfect for Apartments
Cats make purrfect companions for apartment or condo dwellers.  They do their business in litter boxes, which saves 3 or 4 trips outside each day versus having a dog.  They don't take up much room and are typically very quiet compared to dogs.  They are low maintenance and typically self entertain themselves more efficiently than dogs.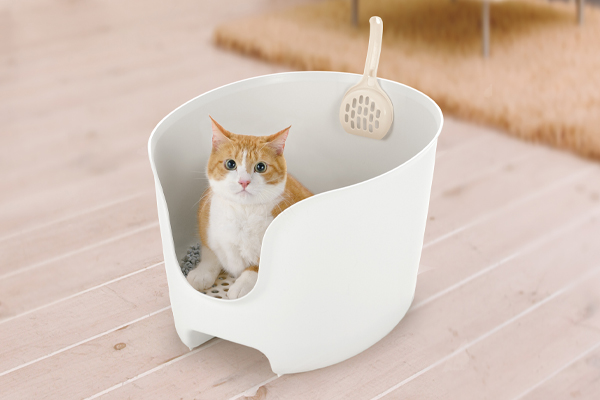 Richell PAW TRAX High Wall Cat Litter Box
15. Supports a Charity & Community Partner
By adopting a cat you not only help with pet overpopulation and cut down on rates of euthanasia, but you also help support a charity and a community partner that can then assist even more animals in finding homes.  Unfortunately, each community of any size in the U.S. requires an animal shelter.  However, they do help our communities by requiring that all animals be spayed or neutered, which in turn helps make sure that more undesired animals aren't abandoned in the future.
Cats are great pets if you are looking for an animal that requires less attention, maintenance, and supervision than dogs or some other animals.  And speaking of less maintenance, Richell now offers a variety of Cat Products that lessen the burden on cat owners even further.
In summary, adopting a cat from an animal shelter helps reduce the pet population, saves multiple lives, and encourages others to adopt pets from shelters.  Adopted cats also encounter fewer health problems and you get to choose which cat you want so you can see what their personality is ahead of time instead of hoping for the best when a pet is purchased from a breeder or a store.  Cats are soft, cuddly, and cute.  After all, who can resist that combination of fur and fun?
Richell USA is looking for pet parents who can join our focus group! 
If you are interesting in joining our pack, please send us an email at info@richellusa.com and tell us all about your pets. 
We want to know what you think! Help us improve!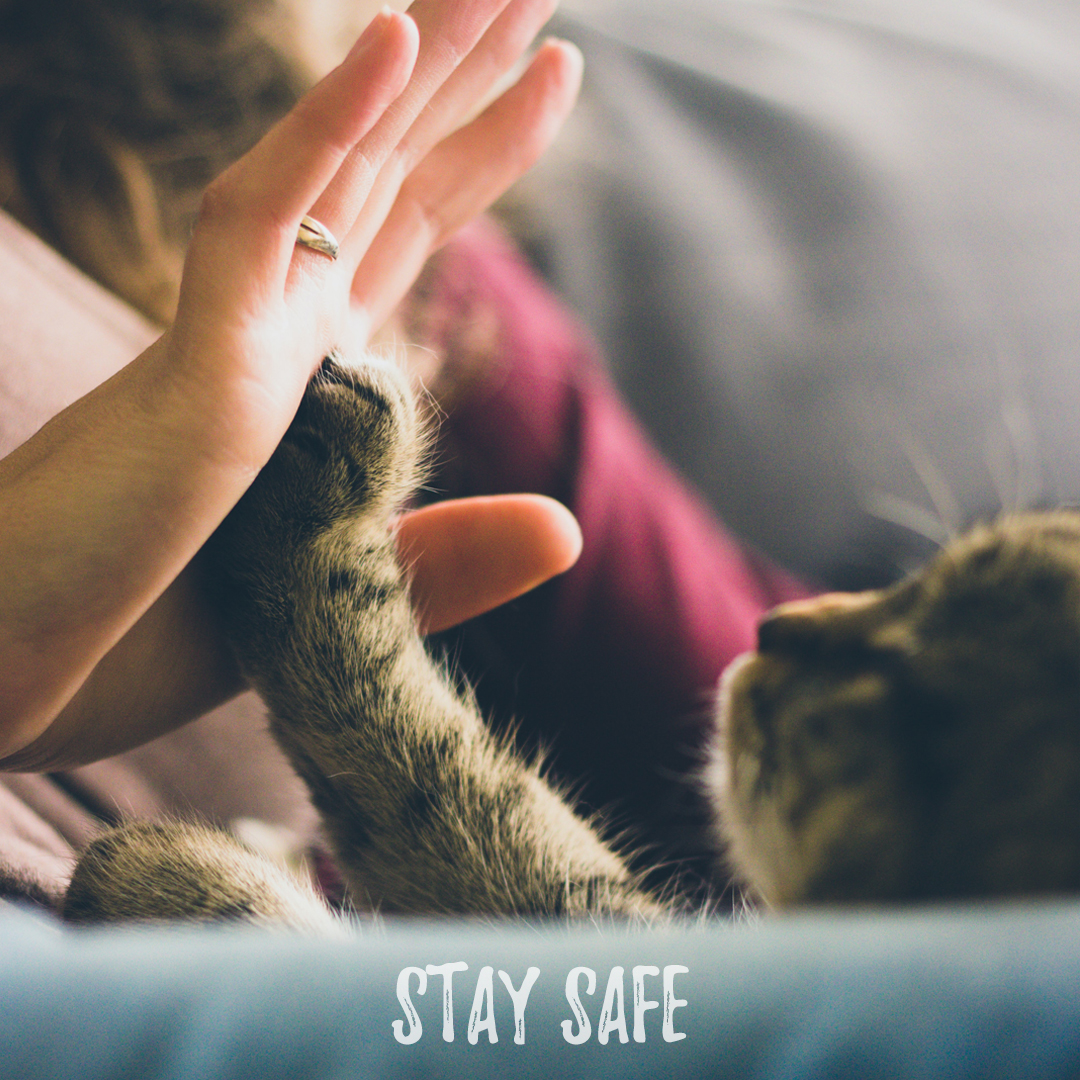 Follow us on Instagram    
---
MORE BLOGS FROM RICHELL USA!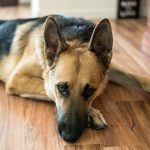 How Pets are Helping Us with Our New Stay At Home Routine
04.30.2020
If you are a pet parent then you already know pets require a good deal of attention, care, and exercise, whether you are at home or not. >>> READ MORE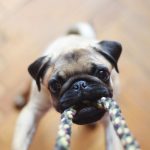 Ways to Keep Pets Entertained While You Are Away
03.31.2020
If you are a pet parent then you already know pets require a good deal of attention, care, and exercise, whether you are at home or not. >>> READ MORE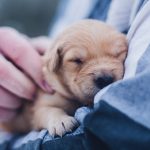 A guide for First Time Puppy Parents
02.27.2020
From a puppy's point of view, puppyhood is a time of unapologetic energy, lots of exciting places to explore, new people and animals to meet, and tons of fun and adventurous times ahead.  >>> READ MORE
---
Sign up today for our newsletters and get new product information and helpful tips!